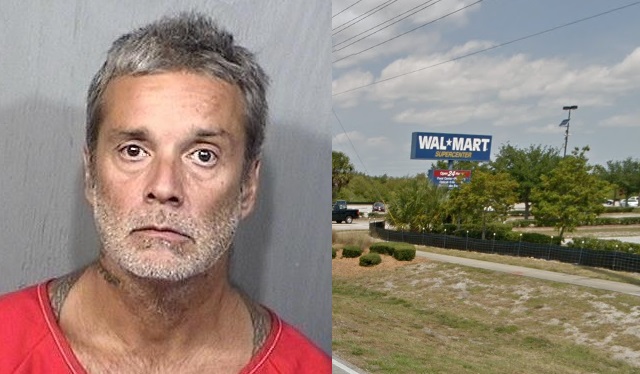 MERRITT ISLAND, Florida – A Florida man is in jail after he allegedly threatened another man with a machete to make him to steal beer from a Walmart in Merritt Island, Florida.
The victim was inside his friend's boat in a wooded area near Kiwanis Island park that is just west of the Walmart Supercenter located at 1500 East Merritt Island Causeway.
According to Brevard County Sheriff's deputies, 51-year-old Michael Richard Laplante approached the boat around 9:30 p.m. on Thursday and pulled a long metal machete with a serrated edge from a duffel bag. Laplante then allegedly demanded that the victim give him a bicycle that was inside the boat and ordered the victim to take the bicycle from the wooded area to Merritt Island Causeway.
After the two men had cleared the woods, Laplante ordered the victim to go inside the nearby Walmart and steal two six packs of beer, according to the arrest affidavit.
The victim then walked towards the Walmart but went inside Molly's Seafood Shack, a restaurant adjacent to the Walmart parking lot, and called law enforcement.
The responding deputies were able to locate Laplante and also recovered the machete.
Laplante was charged with kidnapping and robbery with a weapon. He was booked into the Brevard County Jail under a no bond status.
Laplante, a homeless Florida man, listed his address at Our Saviour's Church in Cocoa Beach, Florida.
Source: news.brevardtimes.com