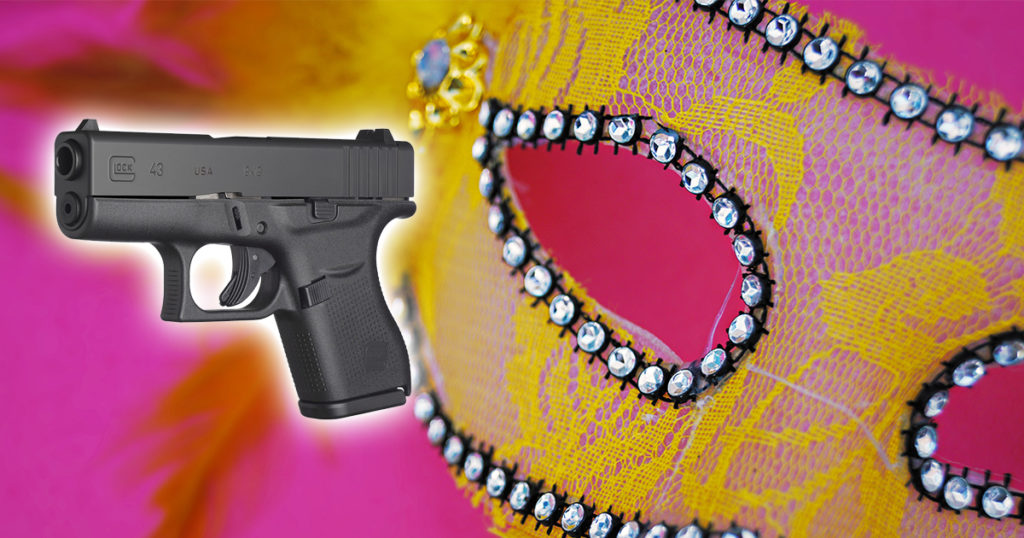 Deltona (WTFF) – A 9mm Glock was stolen from a bedroom during a sex party in which guests wore masks and used code names.
"We're probably not going to solve this one," said Sgt. Todd Smith of the Volusia County Sheriff's Office at a public meeting Thursday. (Daytona News-Journal)
The missing 9mm Glock was resting on top of a nightstand in the master bedroom while the anonymous sex party took place.
Guests who were invited to the party near Saxon Boulevard were told to "come and go as they pleased" over the weekend, and to bring friends.
The party was advertised on social media.
Everyone used fictitious names or no names at all, the homeowner told deputies. He only knew five or six of them.
The orgy happened between July 12-21 and deputies were contacted several days after. On July 26, a detective called the homeowner for more information, but he seemed "apprehensive" about providing details.
Gun thefts are common in Florida. According to data from 2007-2017, an average of 22 guns are stolen every day, and that's just the reported thefts in our state. One teen stole an AR-15 from the back of an unlocked cop car in Opa-locka. In another Florida news story, robbers beat up a 69-year-old man and stole his firearm.