Daytona Beach (WTFF) – A gas station in Volusia County has chosen to label their cheap modifiable lighter item a "CrackHead Lighter."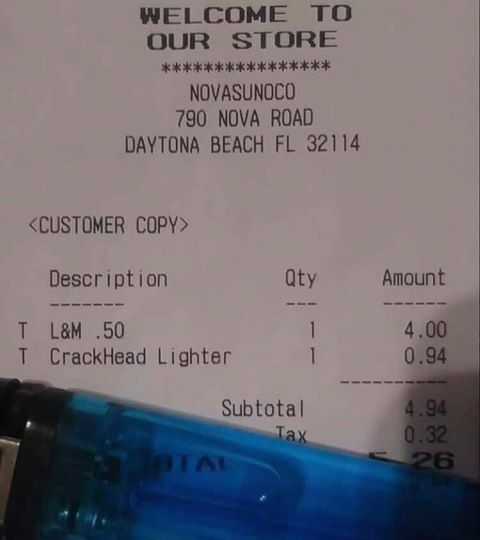 Most Floridians know that if you take the top off and wrench the flame adjustment mechanism, you can make some big ass flames instead of boring little ones.
Obviously that's cool.
Flames can reach around 5 to 6 inches tall in a modified "crackhead lighter," or "crack lighter."
Urban legend insinuates that crack addicts, crack users or "crackheads" always use those big ass flames to smoke crack, though many crack cocaine users simply light their crack-covered brillo pads stuffed in a tire gauge or rose with a regular, unmodified flame.
Crack is probably one of the worst drugs, in close competition with alcohol in terms of health risks. It's also a huge waste of time, money and dopamine. There are far better drugs than crack. Just don't do it.