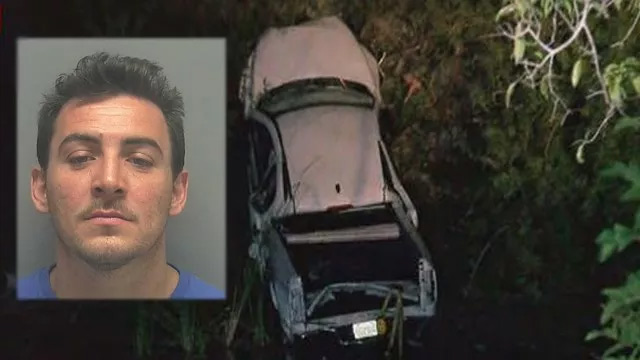 Cape Coral (WTFF) – A Florida man tried jumping over a canal in his pickup truck while fleeing from the cops, reportedly.
30-year-old Jesse Hurley got pulled over on Thursday night for speeding on Diplomat Parkway West, and decided to speed off instead of continuing to speak with the police officer.
He "recklessly" drove away from the cops through traffic, through a stop sign, and finally approached the Frontier Canal near Nelson Road North.
In a brave moment of Florida Man stupor, he floored it in hopes to jump over the canal.
He plunged 20 feet into it instead, reports WINK News.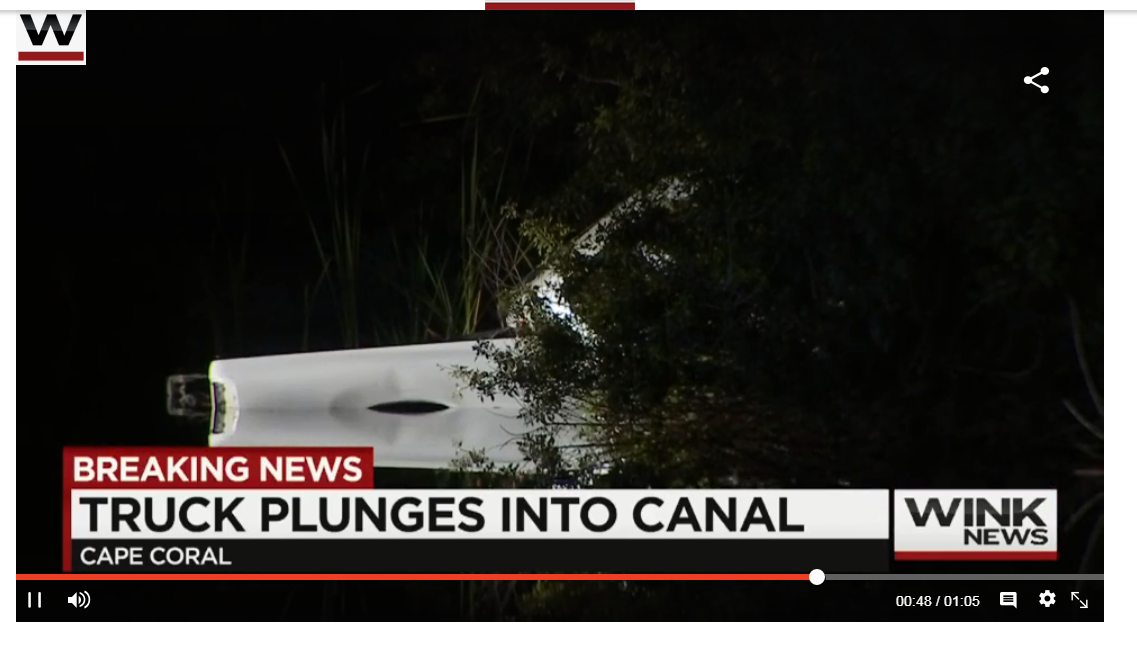 NBC 2 reports that he got out and ran away according to witnesses, along with a passenger who was never found.
Hurley was found and arrested. He's facing charges for reckless driving, driving with a suspended license, and possession of marijuana (seven grams).