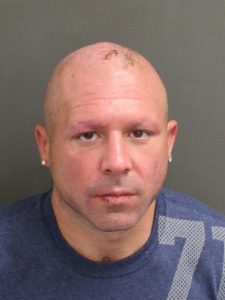 Orlando (WTFF) – A Florida man was arrested after allegedly kicking swans at Lake Eola park for "karate practice."
34-year-old Rocco Joseph Mantella is a Jacksonville resident who was found at Lake Eola park in Orlando on Thursday morning attacking swans.
Witnesses told police that he kicked two swans in the head and another in its backside "as hard as possible," as reported by tampabay.com.
The kicks knocked the swans over.
One witness said the Florida man kicked a swan in the face, looked at the witness, and laughed while continue to attack other animals.
Police arrived and arrested him.
Mantella was charged with cruelty to animals and is being held at the Orange County Jail with a $1,000 bail.