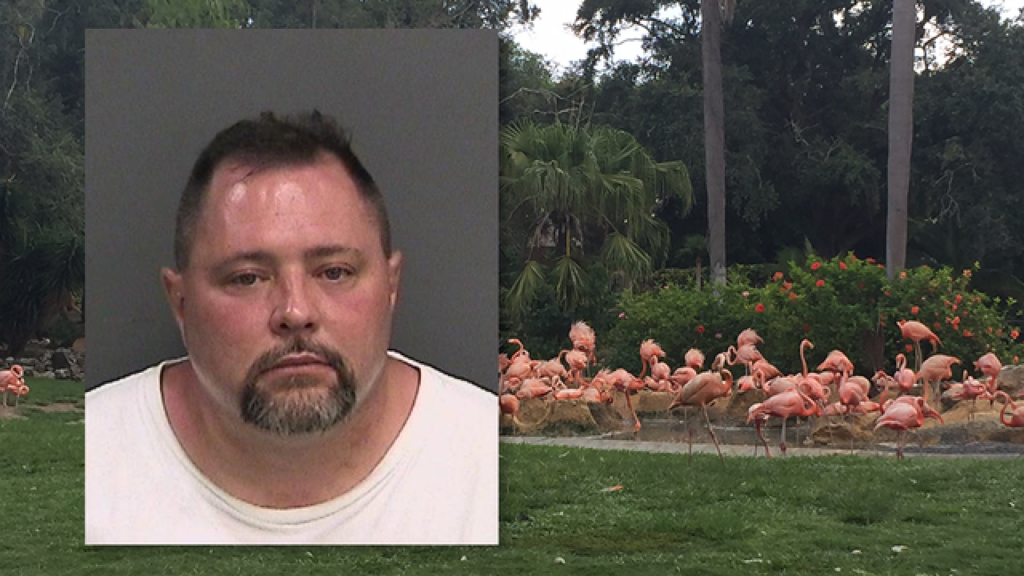 Orlando (WTFF) – The Florida man who attacked Pinky the flamingo in 2016 was hit and killed by a truck while crossing the street.
Joseph Corrao was walking northbound from the eastbound right shoulder on SR 50 from Story Partin Rd. in Orlando when a Ford F-150 crashed into him on June 5, reports ABC Action News.
He died in the hospital.
The driver has not been charged with anything yet.
Back in 2016, Corrao was visiting Busch Gardens with his family, where he reportedly reached into the Jambo Junction home of Pinky the flamingo, picked her up, and threw her to the ground with enough force to nearly sever her foot.
Pinky had to be euthanized because of the severity of her injuries.
Corrao was initially deemed not competent to stand trial, but earlier this year was ruled competent and had a trial coming up in August.