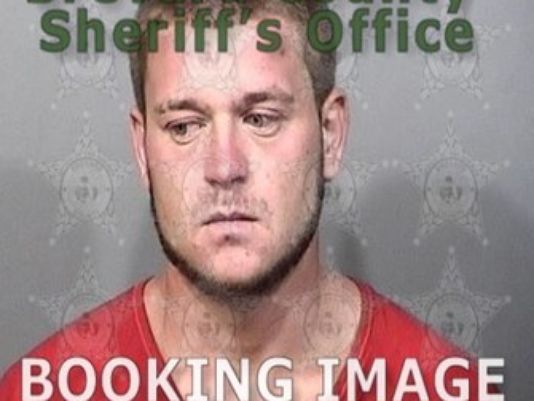 Brevard County (WTFF) – A Florida man who allegedly pointed a rifle at a deputy was tackled and arrested.
22-year-old Mark Taylor Turner was driving west on U.S. 1 near Melaleuca Drive Sunday about 10:20 p.m. in a Honda, according to the affidavit collected by Florida Today. The tag wasn't registered to that car, so the deputy chased him with blue lights on.
The Cocoa, Florida man did not pull over and a chase ensued.
Eventually he stopped in a driveway in the 6900 block of Melaleuca Rd. Four people jumped out and ran.
The deputy hopped out and ran toward Turner, who was driving.
Turner was armed with a rifle and aimed it at the deputy.
Instead of shooting the armed suspect who was pointing a gun at him, the deputy ran up and tackled the suspect. Turner dropped the gun.
The Florida man was charged with aggravated assault on a law enforcement officer, displaying a firearm during a felony, resisting an officer without violence and fleeing and eluding.
He remains in the Brevard County jail with a $101,000 bail.