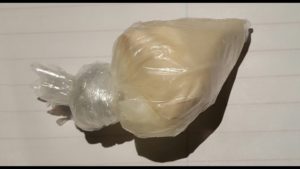 GAINESVILLE, Fla. (AP) – Police say a Florida woman invited the father of her 4-year-old daughter to join her for "one last drug binge" before she entered a rehab program.
But 29-year-old Joseph Beavins overdosed sometime Sunday night and now 23-year-old Taylor Cheyenne Perry is facing a child neglect charge.
Gainesville police spokesman Ben Tobias says Perry was already high on methamphetamine when they arrived with the child at the Sleep Inn on Sunday. They brought a stash of drugs including meth, fentanyl and cocaine. When Perry and the child went to sleep, Beavins continued using drugs.
The child found Beavins unresponsive early Monday. Perry and the girl left, but she called for an ambulance for Beavins.
It's not known whether she has a lawyer. The Department of Children and Families took the child.
Source: fox35orlando.com
Ahem,
Dear parents of fucked up kids with substance abuse problems. We love you, and pray for your children to recover. While prayers are wonderful, they don't really get much done without action. Speaking of action, what should you do with this beautiful person you love so much, to save them from their affliction? If the answer were easy, I would heal the world with the information immediately… all I can tell you is what NOT to do. Do NOT ship your fucked up kids to Florida; they will only get more fucked up here.
Florida's a fucked place…