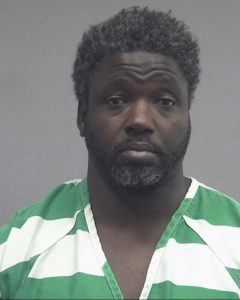 Gainesville (WTFF) – A Florida man is behind bars after showing up at Krispy Kreme and reportedly demanding money and donuts.
45-year-old Siwatu Right is facing one charge of Robbery w/ No Firearm. According to a press release, he walked into the Krispy Kreme at 306 NW 13th St. and "demanded money."
"10's and 20's from the register and some donuts," the Florida man reportedly asked the clerk.
She just stood there, "shocked."
The Florida man asked again. He was determined to get those donuts.
She called another clerk over and Right made the same request. Cash and donuts. Both of the ladies called a third employee over, and he told the Florida man to leave.
Right fled on foot.
Cops later found him. According to the report, Right admitted to asking for 10's and 20's, and also added that "he was trying to get a donut from the 'secret menu.'"
Old Media pounced on the story for internet points. It was not reported whether the Florida man received a psychological evaluation. His bond has been set at $10,000.

Loading ...