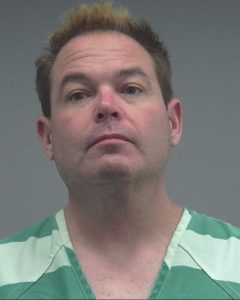 Gainesville (WTFF) – A Florida man was accused of improperly touching a child while naked.
On Thursday, 46-year-old Robert Merritt Alberts was arrested after a witness saw a disturbing scene.
He was reportedly naked while bending a child over a chair. The child had their pants pulled down.
Alberts was "holding a tennis racket against the child's buttocks while rubbing a toothbrush through the strings, making contact with skin," according to The Gainesville Sun.
The child's eyes were squeezed shut, and they appeared to be uncomfortable.
Alberts told the witness that he was "waffle spanking" the child, which is a punishment he learned at summer camp as a child.
The child said he was not in pain and that it tickled, though he did admit it was "weird."