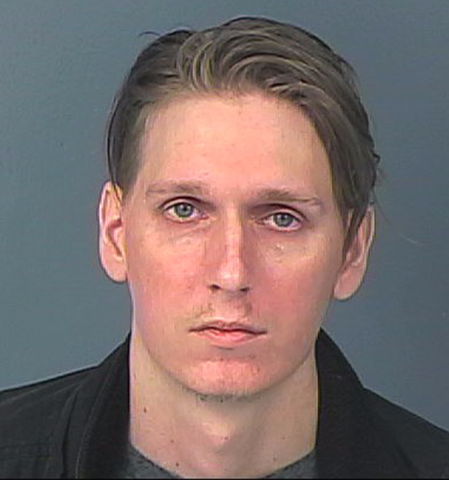 Spring Hill (WTFF) – A man from Tampa was arrested for a DUI on Wednesday after he allegedly drove through a bank drive-thru believing it was a Taco Bell restaurant.
28-year-old Douglas Francisco was drunk driving his blue sedan Wednesday afternoon, when he suddenly got the drunk munchies.
He rolled his car into a drive-thru, believing it was Taco Bell. In reality, it was the Bank of America on Mariner Boulevard.
Then he fell asleep.
A bank manager went out and tapped on his window trying to wake him up. After "some time," according to ABC Action News, he was able to wake up the slumbering Florida Man.
He picked his head up from the steering wheel and slurred something like,
"I'd like to order a burrito."
The manager told him this wasn't a Taco Bell.
Florida Man drove off, but only made it to the parking lot before falling asleep again.
Deputies showed up and found him snoozing still, with the car running. He made "several unusual statements" and had delayed reactions. Not surprisingly, he failed a series of sobriety tests. As a result, he was arrested.
Florida Man also had Oxycodone and Xanax on him, both of which he had prescriptions too.
His bail is $1,000 to get out of the Hernando County Jail.