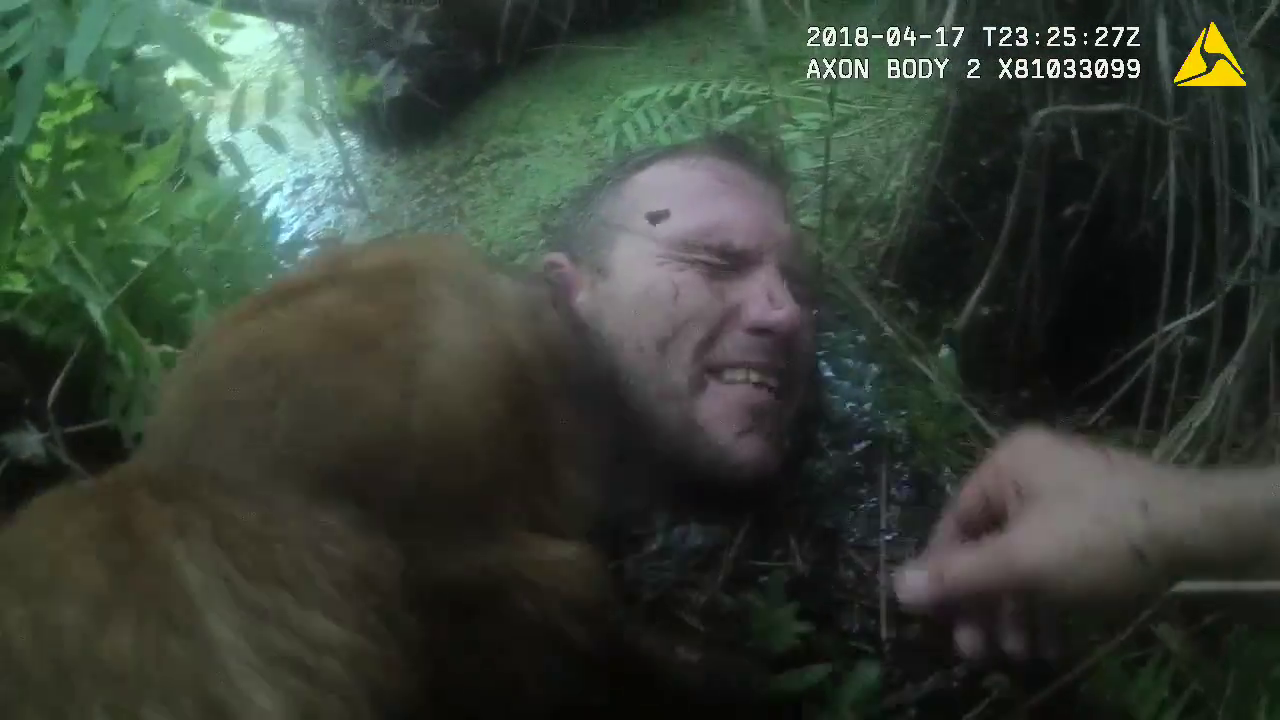 Pasco County (WTFF) – A Florida man who led deputies on a high speed chase was found hiding in a swamp.
On Tuesday, Pasco County deputies spotted a Florida man driving way too fast down US 41. He was the subject of a battery case in Hernando County, according to the The Tampa Bay Times. Earlier, with one handcuff dangling on his arm, he fled from the Hernando deputies after hitting one of them, and made it to Pasco County.
After a short pursuit, the 34-year-old Florida man Paul Daniel Smith jumped out of his Ford F-150 pickup truck and fled on foot into a swampy area near Gardenia Drive and Wisteria Loop in Land O'Lakes.
Pasco deputies followed him, along with a K9 named Knox. They tracked him down into a swamp where he had almost completely submerged himself. If only he had a straw, he might've had a chance… Body cam footage shows the fiasco:
Knox didn't judge the Florida man, and tried to clean his dirty face with a few licks.
The Florida man asked the deputies not to "cuff him too tight" and also requested that they taze him so he could go to the hospital.
Paul Daniel Smith was arrested and charged with Fleeing to Elude, Aggravated Assault on LEO, and Violation of Probation.