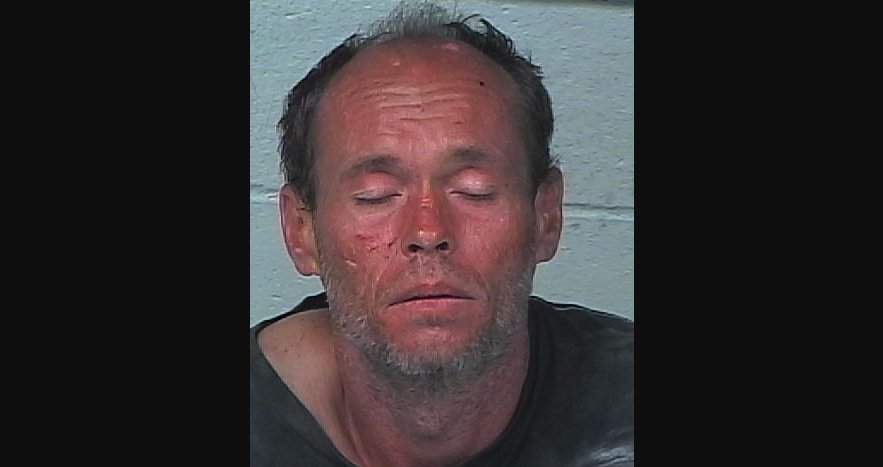 Brooksville (WTFF) – A bleeding Florida man was arrested on Wednesday after being seen next to a broken window at what used to be Homestyle Buffet.
Some lady called the cops and they found 43-year-old Scott Brian Edwards Jr., from Melbourne, standing in front of 940 S Broad Street.
They found him "agitated, screaming things that could not be understood, and throwing his hands up in the air," according to the report collected by Tampa Bay Times.
The Florida man said his name was "fuck you" when they asked.
That's when they arrested him.
Edwards reportedly flung his bloody hand in the air, telling the arresting officer to "get some of this holy blood."
Now he's facing charges for battery against a law enforcement officer, burglary and criminal mischief.
His bond was set at $12,000 in the Hernando County Jail.
Hernando County courts won't allow us to access the arrest affidavit (which violates the law), so we have no idea if he was taken to the hospital for mental health screenings or not.
Case # 272018CF001878CFAXMX