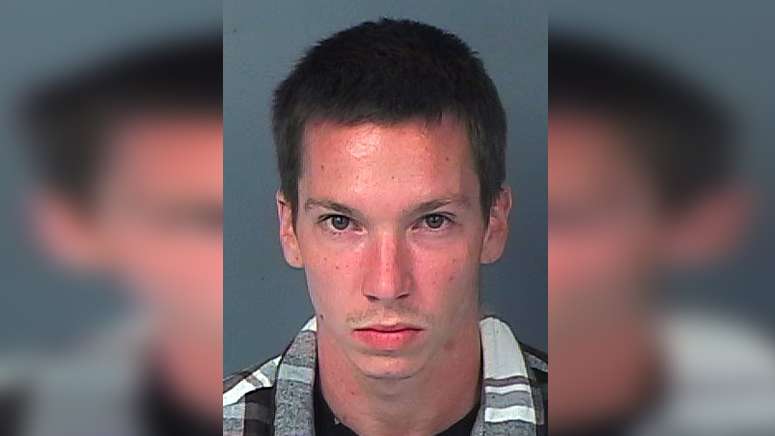 Spring Hill (WTFF) – A Florida man was arrested after reportedly shoplifting from Kohl's after finishing a job interview.
24-year-old Dominick Breedlove reportedly arrived at the the store around 3 in the afternoon Wednesday and went to Human Resources for a job interview, according to Newsweek.
After the interview, the crafty Florida man walked over to the shoe department.
He spotted a pair of Nikes without a security tag and went back to his car, where he pulled out a Kohl's bag and went back into the store.
A loss prevention officer was watching the whole time.
He then walked over to the Nikes, picked them up, and waited in line at customer service.
After getting tired of waiting in line, he reportedly went back to the shoe department, placed the first pair of shoes in the plastic bag, and then picked out a second pair, still in the box.
The Spring Hill man walked out of the front doors and left with the two pairs of shoes, making no attempt to pay for them.
Hernando County police officers were waiting in the parking lot and arrested him as he walked towards his car.
The goods were a pair of women's Nike Air Bella TR shoes ($80) and Nike Elite TR shoes ($70).
Breedlove told deputies the shoes were a gift for his mother.
Sadly for the Florida man, he was not hired for the job at Kohl's.