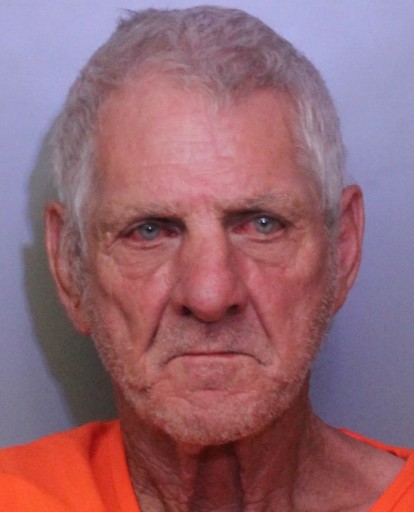 Haines City (WTFF) – A Polk County man with a blood alcohol level of 0.241 was arrested after crashing into a police cruiser with his riding lawn mower.
68-year-old Gary Wayne Anderson reportedly crashed into the Haines City Police Department vehicle around 7:00 on Saturday evening.
According to the arrest affidavit, the cruiser was parked at Rodriguez Fashion at 1100 U.S.
The officer was tending to another issue when he heard a loud noise and saw Anderson on a riding mower pulling an attached trailer.
The crash resulted in minor damage to the plastic rear bumper of the cruiser, reports Click Orlando.
"Anderson had extremely bloodshot watery eyes, and appeared to have difficulty holding his head steady," reads the arrest affidavit.
The Florida man looked directly at the officer and said:
"Fuck it, I'm drunk; take me to jail."
His demeanor was "very erratic; changing multiple times from very angry to joking."
After performing some field sobriety tests, the officer tried to read the implied consent warning to the Florida man. "However, Gary Wayne Anderson spoke over me and stated that it didn't matter because he didn't have a license anyway."
He said that he had consumed a pint of wine before mowing.
Cocaine was found in his blood stream later, which he said police put there, reports Local 10.
Anderson is facing two DUI charges:
316.1939(1). REFUSE TO SUBMIT DUI AFTER LIC SUSP
316.193(2)(B)2. DUI ALCHOHOL/DRUGS 3RD VIO GT10 YRS
He's still in jail with a $3,000 bond.