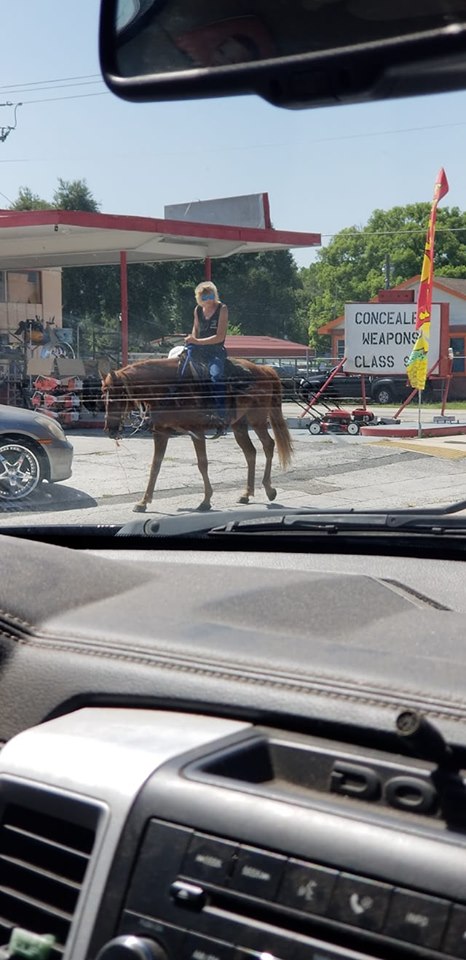 Posted by James D. Jr. on July 15 with the following caption:
Theres something you dont normally see on combee rd. 🤦‍♂️
One comment provided more details:
This lady actually treats her horses better than herself I spoke with her once at metro. She was also arrested for DUI while riding the horse once lol. People here in Polk county are wild af.