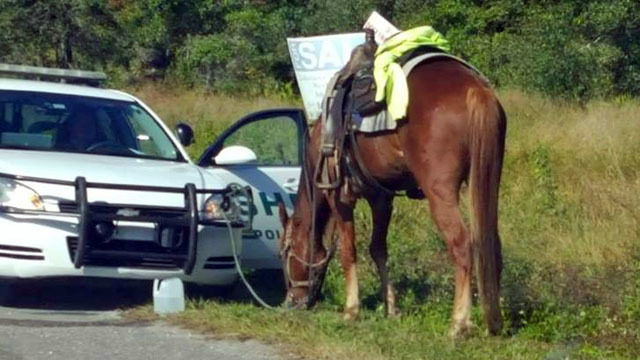 (WTFF) – A 53-year-old Polk City woman was arrested near Lakeland on charges of DUI and animal neglect.
It was right around 1:30 pm on a Thursday afternoon in Polk County.

On South Combee Road near Crystal Lake, a 53-year-old Florida woman was riding her horse.
Donna Byrne was enjoying the beautiful ride. The joys of equestrianism are amplified when you're piss drunk, which she certainly was. Her breath samples came back twice the legal limit… at a "sloppy drunk" level of .161 (AP).
Reeking of alcohol, she steered her horse along the road, "placing it in jeopardy of being injured or killed," per Sheriff's Office spokesman Brian Bruchey (wftv.com).
This back country road in Polk County was "typical very busy" according to the arresting sheriff, hence putting her and the horse at risk.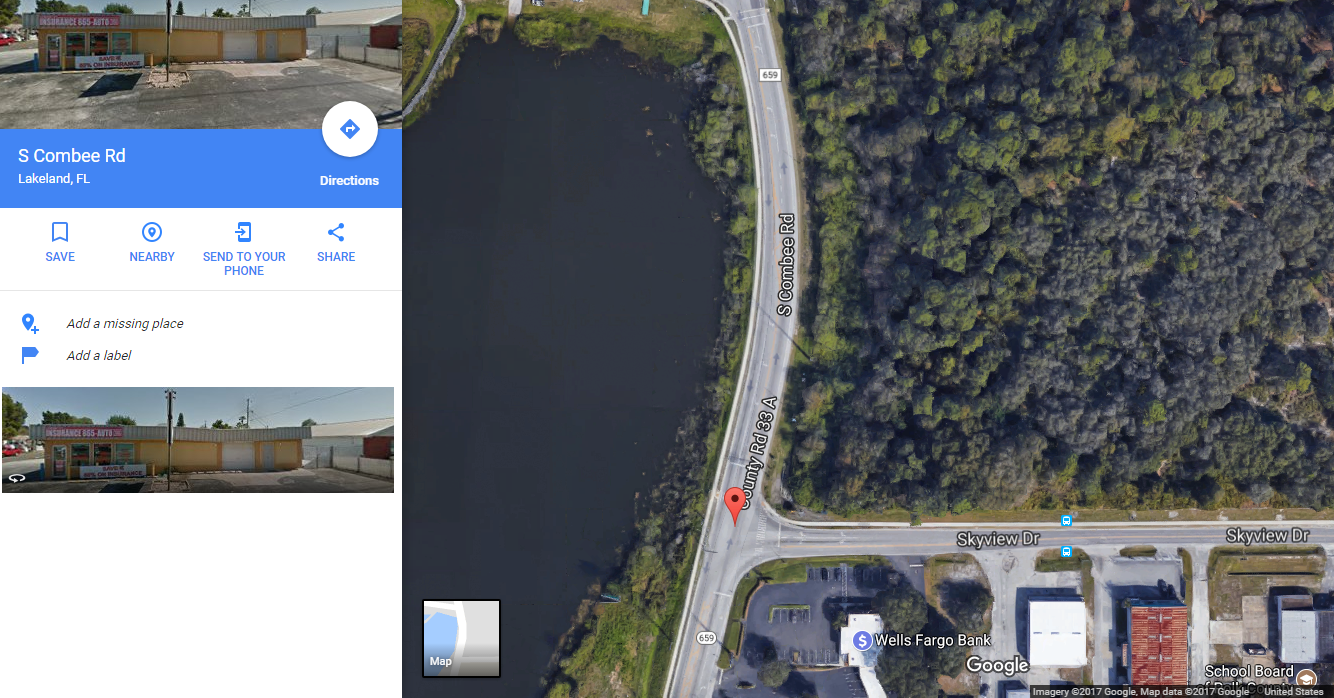 A passerby told the sheriff about some crazy Florida Woman riding her horse all wobbly, and he arrested her. She was staggering and stumbling while taking the breath test.
The horse was taken to the Sheriff's Office's' livestock facility. This isn't Donna's first animal cruelty charge. According to dailyridge.com her Florida Woman list includes five felony and ten misdemeanor charges, consisting of cruelty to animals, drug possession, probation violation, and criminal traffic.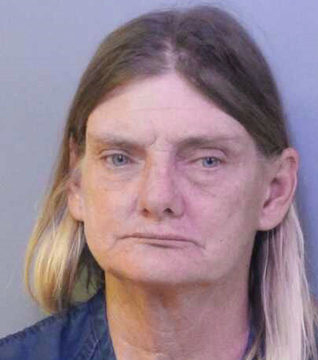 None of the articles mentioned if she was actually in the car roadway or just in the grassy area.