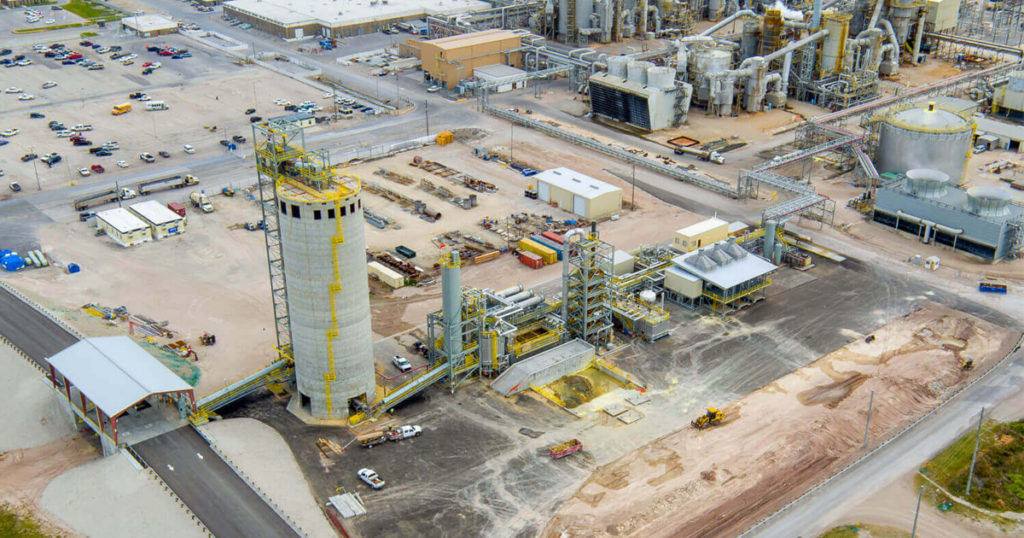 Mulberry (WTFF) – Approximately 200 gallons of sulfuric acid was released last Tuesday after a pipeline leaked at Mosaic's New Wales facility.
The Florida Department of Environmental Protection posted this pollution notice after an operator of the facility reported the incident:
Sulfuric Acid Release
07/16/2019 10:30 EDT
A pipeline leaked and released approximately 200 gallons of sulfuric acid at the Mosaic New Wales facility. Mosaic worked to recover free product and mitigated localized impact to soil via neutralization.
Mosaic's New Wales facility is located in Polk County at 3095 CR 640 West, Mulberry, Florida.
Mosaic is one of the world's largest producers of finished phosphate products, according to their website. They were formerly known as IMC Phosphates MP, Inc.
Back in 2016, the same facility leaked 215 million gallons of "slightly radioactive water" into the aquifer. (Reuters)