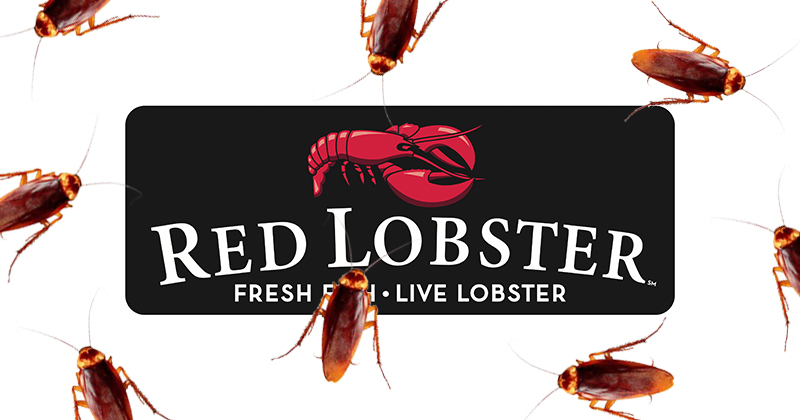 Lakeland (WTFF) – The Florida Department of Business & Professional Regulation cited four violations at a Red Lobster in Florida, causing the restaurant to shut down for a day.
The Division of Hotels and Restaurants conducted a routine food inspection at Red Lobster store #6208 at 3706 North Road 98, Lakeland, FL on April 18, 2018.
They found several violations, including a high priority item (violation 35A-05-4) which read:
"Roach activity present as evidenced by live roaches found."
Inspectors observed "2-live roaches on wall in dry food storage in kitchen,"  about "40-50 live roaches in dry food storage crevices in kitchen," and "2-live roaches on wall behind beer cold hold unit."
The very next day, April 19, the restaurant reopened and "met inspection standards," according to public records.
Lobsters are the cockroaches of the sea, an idea that comes from years of detailed genetic research and also by looking at their buggy eyes, hard exoskeletons and gross antennae, but most Floridians aren't ready to admit that. Since roaches in the kitchen are no big deal in Florida, fast food is the American standard, and Red Lobster has them delicious all-you-can-eat breadsticks, consumer habits will most likely not change as a result of these findings. Bon Appétit!