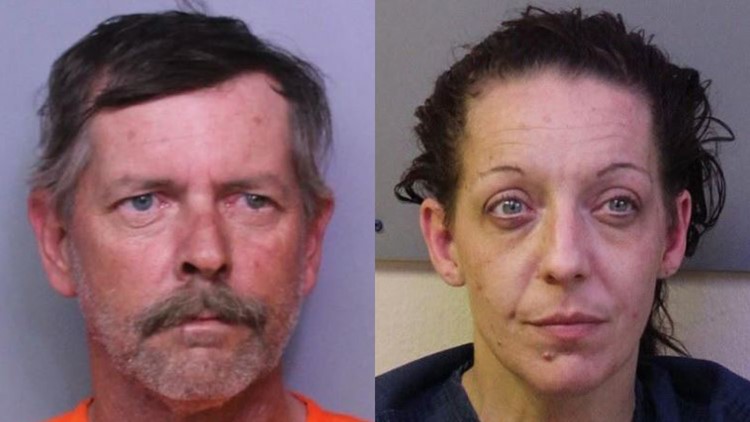 Winter Haven (WTFF) – A Florida couple was arrested on Tuesday after sheriffs raided their home with an arrest warrant.
48-year-old John Robert Carr Jr. was arrested for trying to hide his fugitive girlfriend Krystle Lee Anderson, 39.
Polk County Sheriff deputies and officers with the U.S. Marshals Florida Regional Fugitive Task Force showed up at Lake Elizabeth Drive to arrest the Florida woman for a failure to appear in court charge from 2015.
On May 22, 2015, she reportedly held people hostage at a Burger King in Ocoee using what turned out to be a BB gun. The police shot her, resulting in the loss of both her legs.
When officers showed up during this recent arrest, they found her in a "plastic tote" that her Florida man stuffed her in, hoping to conceal her. He reportedly told cops that she was "not there" in the home.
Love endures, but so does the law. The two were taken to jail.