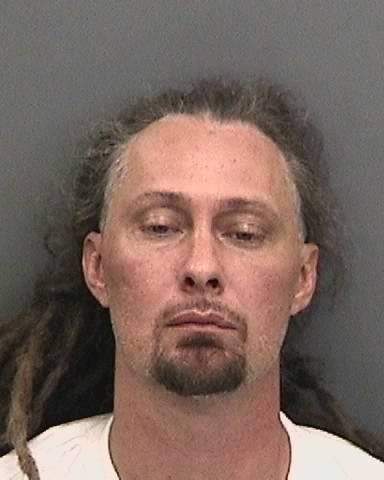 Tampa (WTFF) – A man from Riverview was arrested for murdering his girlfriend and setting her body on fire in a van on Interstate 75.

Michael Clark is a 34-year-old Trampite.
Like most of the trash from the Tampa Bay, he spends most of his adult life snorting coke and exploiting women with low self-esteem for cash and a place to sleep.
Kristen Kelly was one of those women. She was the same age as him, and they had 3 kids together, according to tampabay.com.
Detectives say that Michael beat her to death on October 15 and shoved her dead body into a 2012 Chrysler minivan. He snorted a line of coke and drove off with the body in the back.
The creature impulsively came up with a plan to cover up the evidence…
He drove the van to Osprey and pulled off I-75 where he poured a gas can all over the corpse and used a lighter to ignite the dead remains of his girlfriend.
Sarasota County Sheriff's deputies arrived and found Michael standing around watching.
He said he had no idea how the van caught fire, how his girlfriend's body got in the back, or how he even got to Sarasota.
The cops arrested him and found cocaine in his possession.
Medical examiners verified that Kristen died of blunt-force trauma. State investigators from the Bureau of Fire and Arson verified that the van was intentionally set on fire. The gas can and lighter were still inside the van.
---
If you know someone dating a piece-of-shit like this guy, please encourage them to leave. If you yourself are dating a Trampite, please break up with them before you end up as crispy remains.
FCADV operates and manages Florida's 24 hour statewide domestic abuse hotline. If you need help with your situation, call them today before it's too late.
FLORIDA DOMESTIC VIOLENCE HOTLINE – 1-800-500-1119