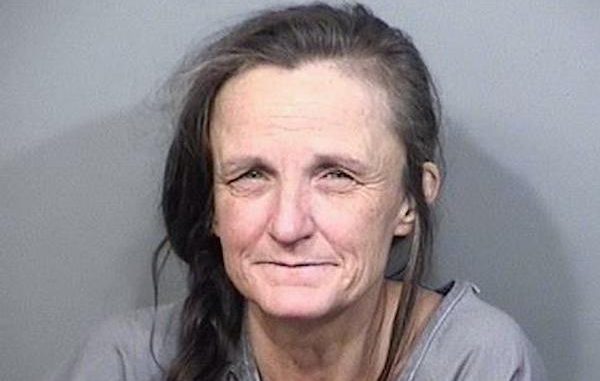 Palm Bay (WTFF) – A woman was arrested after she bit her husband for changing their computer password.
Mary Jo King, who is supposedly only 53 (maybe in dog years), got into a verbal argument after her husband changed the password to their computer.

"The defendant then shouted that her husband knew the password before jumping on her husband's back where she began striking him," said an officer, according to palmbaydaily.com.
The feral Florida Woman clung to her husband's back like a viscous animal.
She opened her mouth wide and sunk her teeth into the back of his head.
Cops showed up and she defiantly told them something like, "I'm just going to ignore y'all."
She was arrested for Battery Domestic Violence despite ignoring them, and taken to the Brevard County Jail.
The report never mentioned whether the password was actually changed, or if she was just being like all the frustrated Gen-Xers who forget their passwords or truly believe that "I don't have a password, it just logs me in."
---
Also, if your password is in this list, you deserve to get hacked (now's your chance to change it):