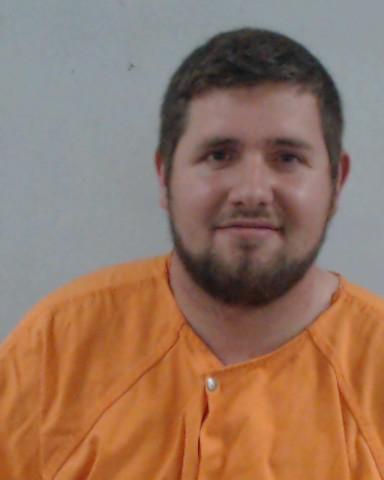 Lake City (WTFF) – A man defending his First Amendment right was arrested Sunday afternoon for a sticker on his truck's window that one deputy alleged violates a state obscenity law.
23-year-old Dillon Shane Webb faces charges of possession of obscene material, a first-degree misdemeanor, and resisting arrest, also a first-degree misdemeanor, after he refused to remove a sticker on his rear window, according to the Lake City Reporter.
The sticker read, "I eat ass."
The arresting deputy spotted it on Webb's brown Chevrolet truck that was traveling west on U.S. Hwy 90.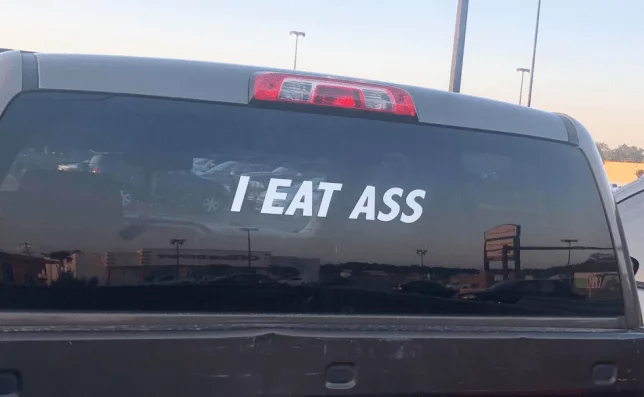 Webb was pulled over and told the deputy they were "just words."
The deputy said they violate Florida Statute 847.011, and asked how "a parent of a small child would explain the meaning of the words."
Webb replied that it would be "up to the parent."
The deputy issued a notice to appear at the Columbia County Courthouse on May 23, and then asked him to remove one of the letters from the word "ass" so the statement would "no longer be derogatory."
Webb refused to remove the sticker, on account of his First Amendment right to free speech.
That's when he was detained and placed into a patrol car.
He was taken to the Columbia County Detention Facility where he was charged with "obscene writing on vehicles and resisting an officer without violence."
He later bonded out for $2,500.
---
Webb was interviewed by the New York Post, where he stated:
"I've got to fight for free speech. It needs to be kept alive for a reason."
He said he doesn't actually dine on the derriere, but is willing to face jail time to protect those who choose to say they do.
"It was the fact that I was standing up for what everybody back in the day fought for — that freedom," Webb told The Post.
Webb and his friends have been driving around for a week or so, each with a decal spelling the same three words.
"It was part of me and my friends' group," Webb said. "We just point and laugh and take pictures and so does everyone else, besides a couple sour apples."
He plans to drive to his next court appearance on May 21 with the decal intact, saying, "I'd be a fool not to."
---
Charges Dropped
On Thursday, the State Attorney's Office in Columbia County filed court documents saying it won't prosecute 23-year-old Dillon Shane Webb. (WPTV)
---
We Floridians stand in solidarity with Dillon Webb: