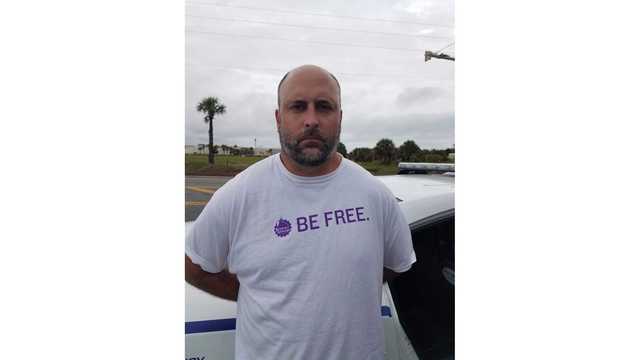 Where do people from Georgia come to vacation? Well, the panhandle of course. It's still the south, but with way better beaches. They can feel right at home surrounded by confederate battle flags and high school drop outs.
An off duty cop from the Peach State brought his wife to Panama City Beach for a vacation, as many do.
They were not familiar though, with our culture.
You see, in Florida it's totally normal to pull your dick out in public and start masturbating furiously.
When they both spotted Jason Glenn Bloutwell, 41 years of age, doing just that, they both freaked out and called the cops.
He was proudly fapping at the City Pier parking lot on Front Beach Road around 3:00 on a sunny afternoon.
Panama City Beach Police took Bloutwell into custody where he confessed to committing the crime, and was charged with lewd or lascivious exhibition. He has been transported to the Bay County Jail where he awaits his first appearance.
Source: mypanhandle.com