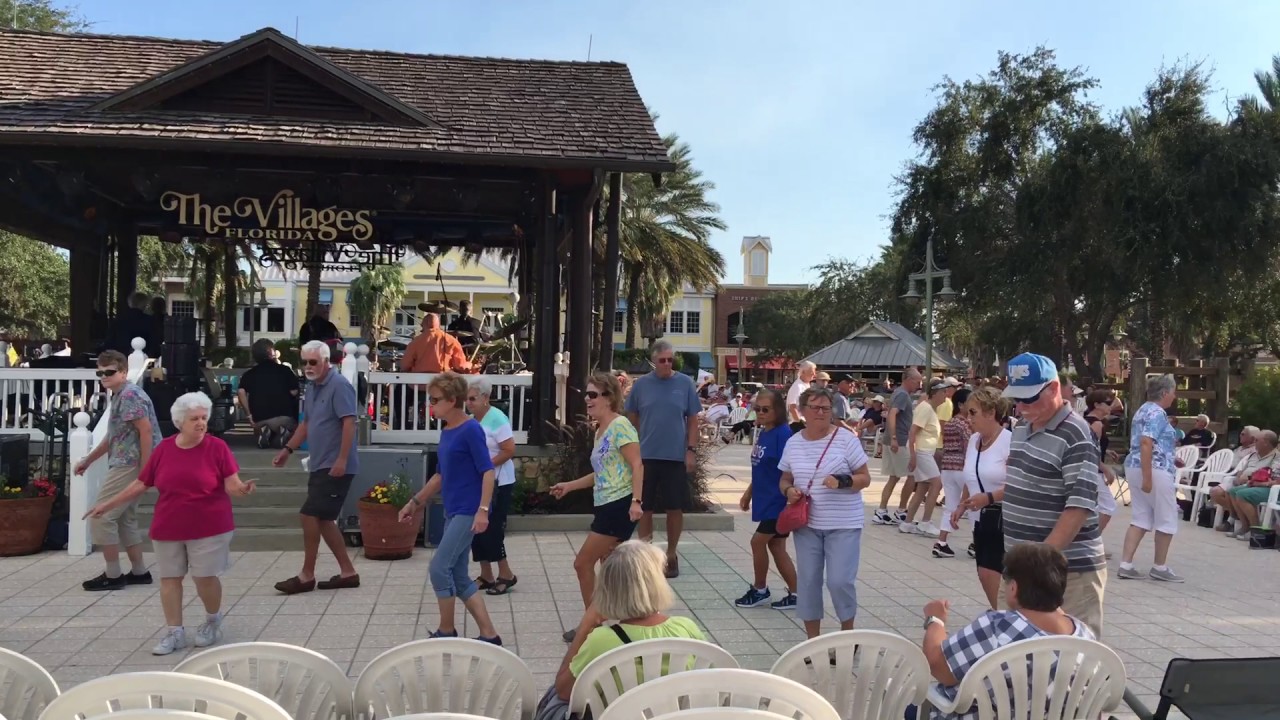 The Villages is the world's largest retirement community, spanning 3 counties in the middle of Florida. They drive golf carts everywhere, especially to Publix. Happy hour goes on all the time. They line dance, twerk, party and get drunk every night on the three main squares and surrounding areas. They are recognized as their own city by the residents.
The Natives consider them to be an invasive force. Many of the locals have been pushed aside for new development.
Often the Natives act as their servants, preparing their food, washing their golf carts and oversized vehicles, and scrubbing their foot fungus (those are three different occupations, mind you).
They have their own roads and newspaper and ethos, all under the whim and power of the Morse family. Lots of Midwesterners and obnoxious, entitled people from New Jersey come here to soak up Florida's warmth. These people usually have very little warmth of their own. Many feel that it's paradise here.
The Villages is 99% white. Out of the 69,457 people who live there, according to Census.gov, 68,623 of them are "White alone." If you like Mexican food, do not go to the Mexican restaurants in The Villages. If you like ethnic anything at all, do not eat in The Villages. There are some good burger joints. If you like culture, do not go to The Villages. Many of them do like hip-hop though, especially Lil Jon. Old ladies will literally twerk on the dance floor, and sun burnt old men will gyrate their hips, and grind on women young and old at Margarita Republic. Young men have a very high chance of catching an old lady, but there may be more to catch with that as well…
The Villages is an ideal place for crotchety old people who enjoy an echo chamber of complaints about things like new music, civil rights groups, empowered women, and young people. They will cut you off and give you the middle finger. These are not your mama's grandparents… these are Villagers.