Thanks to Viagra, The Villages is a goldmine of lemon parties. Thanks to alcoholism and Gen Xer, Baby Boomer culture, booze are plentiful. Thanks to the Morse family, this bubble exists in the middle of Florida.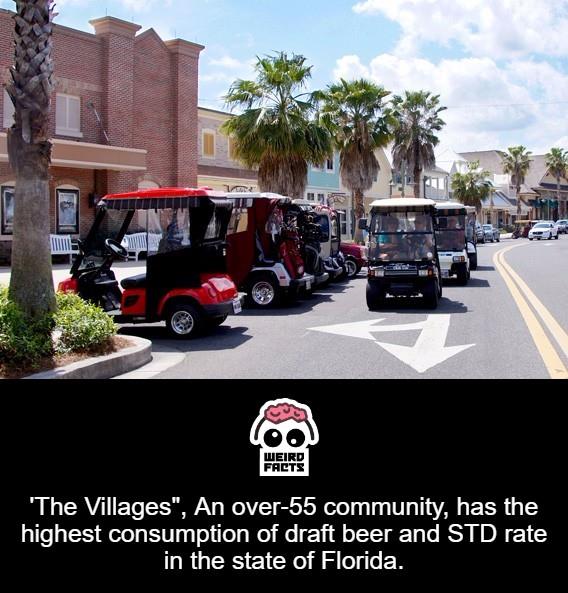 The STD rate is actually pretty low in Lake, Sumter, and Marion counties, but The Villagers do like to get down and dirty. Their counties are all below 30 on the official Florida STD Rate List, with Sumter County being the lowest rate per capita in Florida.
Still, a lot goes on behind closed doors.
Don't ask about the key parties.