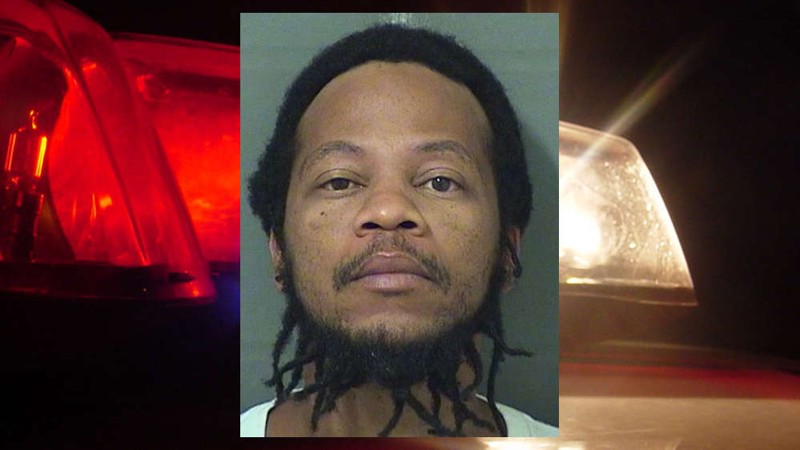 West Palm Beach (WTFF) – A man who punched and pistol whipped a woman during an argument that started over KFC was arrested by Palm Beach Sheriff's deputies.
According to palmbeachpost.com, 37-year-old Calvin Shuler was with a woman and "they began arguing about her driving him to KFC." They could have been arguing about anything really… this piece of shit would've found an excuse to be angry.
He lost his temper and the victim started fearing for her life.
She was able to lock herself into a home, but according to the arrest report Calvin knocked it down and attacked her.
She grabbed her purse and tried to grab a loaded revolver to defend herself, but Calvin grabbed the gun and it her on the head with it. Then, just like a coward, he ran away.
He allegedly hit her with a gun and beat her up until she was limping and covered in bruises.
Deputies found him and took his punk ass to the Palm Beach County Jail.
A judged ordered his bail at $57,000 and that he have no contact with the victim.
His next court hearing will be on Jan. 4.