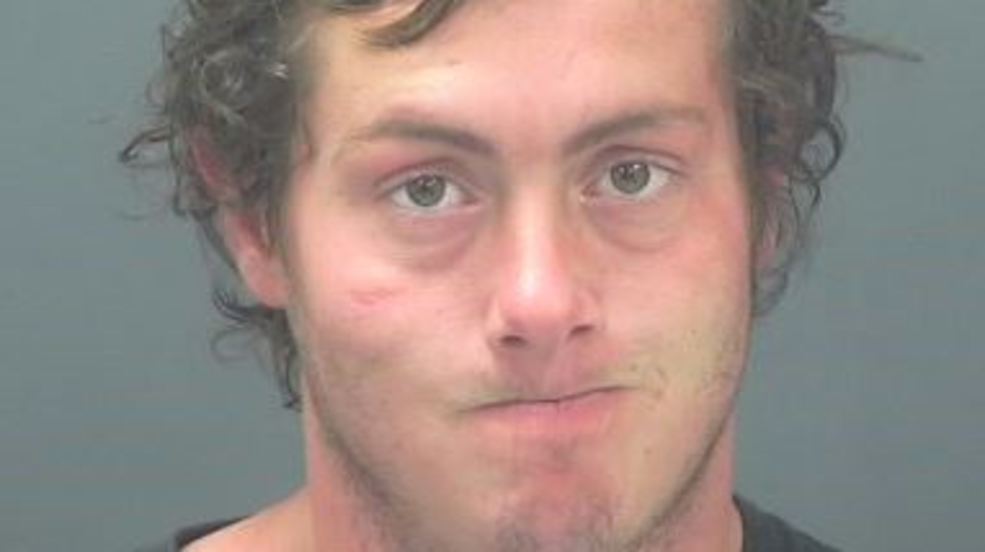 Navarre (WTFF) – A man with one arm allegedly stole a vehicle from a Whataburger in Fort Walton Beach and later crashed it.
24-year-old Slayter Glen Allen Cole lives in Mary Esther, a city in Okaloosa County with a population of 4,289 in 2016 according to Google, but whose city website "boasts" an "estimated population" of a whopping 4,400 residents.
According to PNJ.com, the one-armed North Florida man stole a 2015 Hyundai from a Whataburger in Fort Walton Beach. This was no incredible feat, because the victim, "Florida Woman," left her keys inside the vehicle. It's not victim blaming to say that it's stupid to leave your keys in your car in 2018 in a random parking lot, it's just common sense. Don't do that, or else Florida Man will take your car. It's that simple.
Instead of getting away successfully, he drove it off the roadway and crashed into two embankments, a concrete drain, two trash cans, a mailbox, and then two more trash cans, before screeching to a halt in someone's driveway on Costa Verde Court in Navarre.
Slayter told the cops that he crashed it because of his disability, you know, the whole having one arm thing.
He was taken to Fort Walton Beach Medical Center with minor injuries and then arrested, per WEARTV. He's been charged with GTA, and failure to maintain his lane. Also, he was driving with a suspended license.
escambiamugshots.com has a pretty amazing picture of him from 2016: