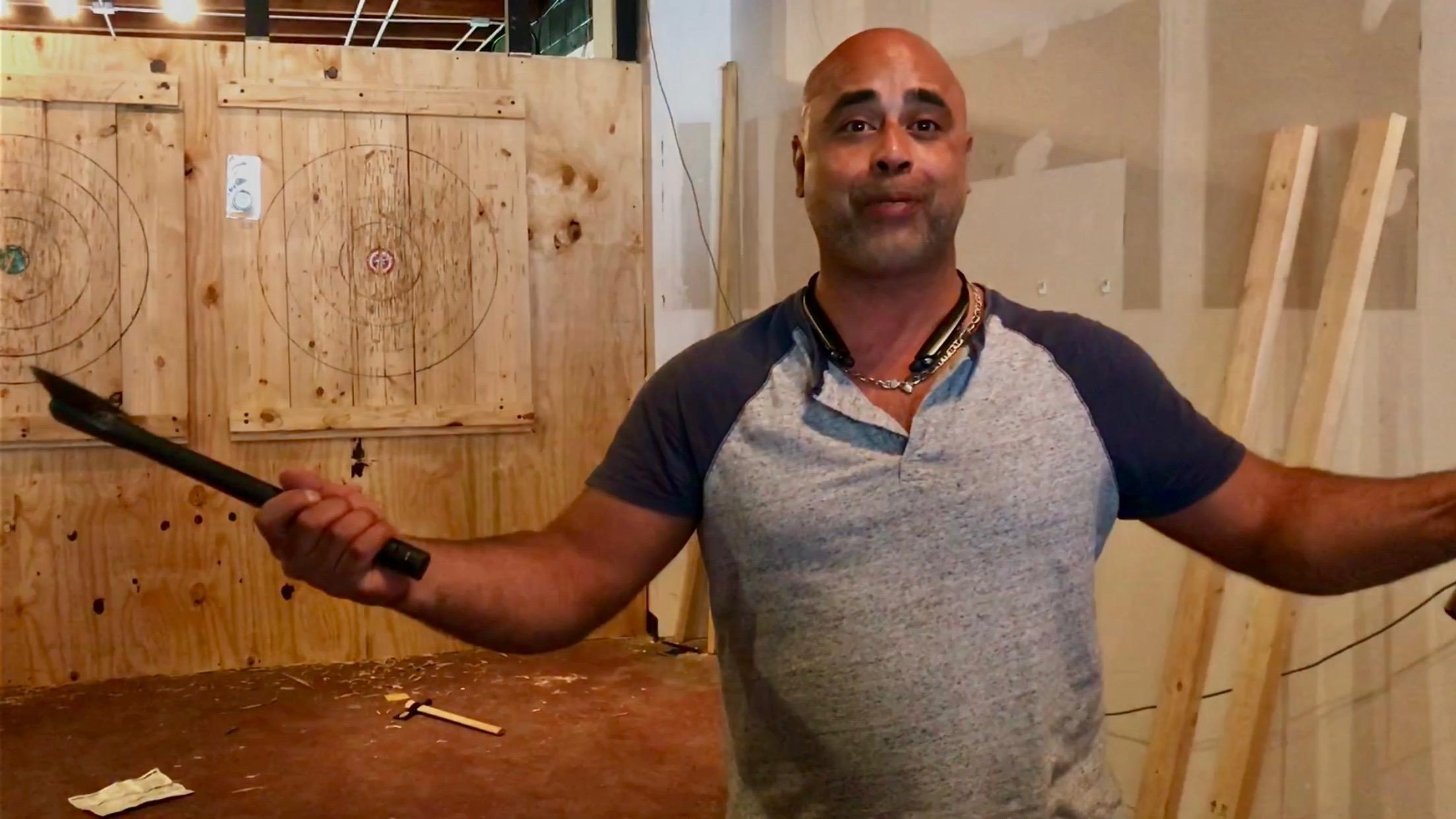 Fort Walton Beach (WTFF) – A new business is opening downtown that allows Floridians to drink alcohol and throw axes at a wall.
Ratchet Hatchet is co-owned by Steven Garcia, who told Northwest Florida Daily that, "You come in and it's like a bowling alley and darts on steroids."
"You get to use tomahawks, all different types of hatches and axes that we have. You have a great time."
The article didn't say what's on the other side of that wall. Hopefully it's not people, or else we'll be seeing a very tragic, predictable, and arguably hilarious headline soon. Drunk people are lousy shots.
That being said, it looks like a lot of fun, and offers Floridians a much needed outlet for their stress.
Ratchet Hatchet will host a soft opening May 1 and a grand opening May 4 at 222 Miracle Strip Parkway SE, Fort Walton Beach.