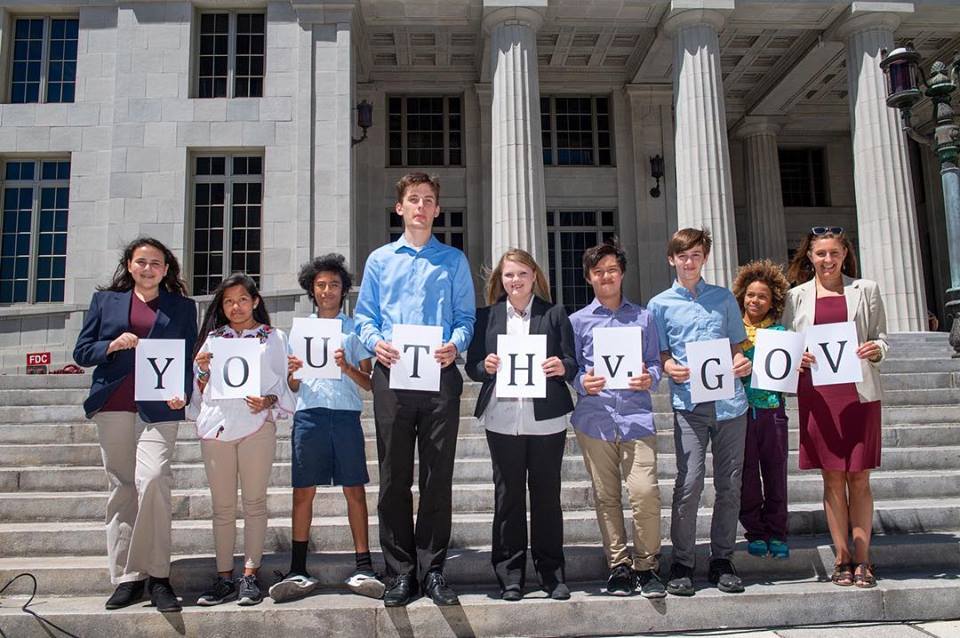 Eight young Floridians filed a constitutional climate lawsuit against the state of Florida, Governor Rick Scott, and several state agencies in Leon County Court.
The complaint asserts that in causing climate change, the state of Florida has violated the youngest generation's constitutional rights to life, liberty, property, and the pursuit of happiness, and has caused harm to Florida's essential public trust resources, such as beaches and marine life.
The youth are supported by the nonprofit organization Our Children's Trust.
The Reynolds v. State of Florida case asserts that Florida is violating our constitutional rights by creating and perpetuating an energy system that is based on fossil fuels.
Beyond the point of irony, many Floridians are disgusted at the lack of solar infrastructure in the so-called "Sunshine State."
Guy Burns, who serves as lead counsel for the youth plaintiffs, said:
"It is the responsibility of the state to uphold the constitution, and these young people have a fundamental right to a stable climate system."
Floridians from Miami-Dade, Alachua, Broward, Brevard, Escambia, Monroe, and Hendry counties are making demands that Florida take climate change seriously.
Delaney Reynolds, an 18-year-old from Miami says the state of Florida is in denial, and doing nothing to address climate change, which is "completely immoral."
20-year-old Oscar Psychas walked 280 miles from his Gainesville home to Tallahassee to demand the state's leaders protect our wild places. Citing the hottest spring ever recorded in Florida and forests dying from sea level rise along the Gulf Coast, he states that "our wild places, our communities, our basic rights to life, liberty and property — is endangered."
From Pensacola, 14-year-old Oliver Chamblin said, "I'm joining this lawsuit so that those in power are forced to recognize that action is needed today. I also want to make a difference for my generation and stop the destruction of our environment."
The plaintiffs are asking for many actions, which you can read on their press release and on their website. One goal is to reduce global atmospheric carbon dioxide concentrations to below 350 parts per million by 2100, the prescription scientists have developed to achieve global climate stabilization.
The #YouthvGov movement is here to defend the rights of youth and future generations. Hopefully we can set aside our differences and focus on these issues that affect us all.
Only by addressing the corruption of our political leaders who have put their greed before humanity can we maintain our rights to life, liberty, and property. This could be our pathway to affordable solar energy in the Sunshine State. We applaud these brave young patriots.