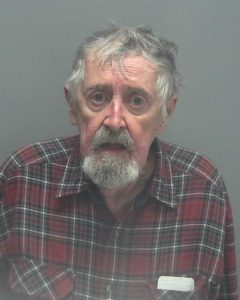 North Fort Myers (WTFF) – Upon landing, a Florida man was arrested for reportedly harassing a flight attendant.
82-year-old George Alexander was flying back from Philadelphia on Thursday when he allegedly poked a flight attendant's back and called her a racial slur.
He also told her:
You're "too big for this job; you're too fat for this, overweight," according to the arrest affidavit collected by News Press. The county clerk site hasn't updated yet, so we can't verify this or tell you exactly what he said.
He was arrested by Airport PD and charged with battery and a county ordinance violation for interference with aircraft operations.
After paying $500 bond, he was released the next day.