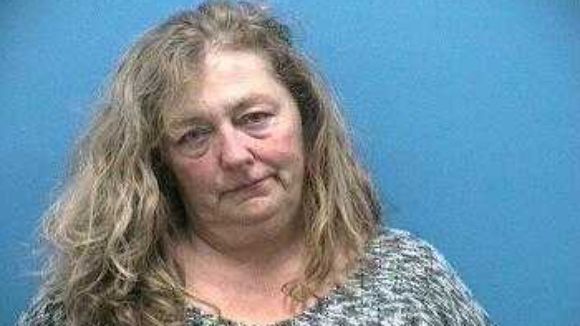 Hobe Sound (WTFF) – Florida Woman was arrested by Martin County Sheriff's deputies after she attacked a woman that was dancing suggestively on her fiancé.
Nancy Wolfteich is a 54-year-old Florida Woman from Cocoa.
She was hanging out with her fiancé in a trailer park home in the 10800 block of Southeast Federal Highway on the evening of December 31, when another woman, the "victim," started "cutting a rug in a sexually suggestive manner," according to tcpalm.com. Props to her for looking sexy while doing such a remedial task.
The victim said Nancy "attacked" her by punching her in the face. Investigators found a cut and bruise under her eye that matched up to the story.
Nancy said she first pushed the victim because she was "was dancing on top of her fiancé, and 'spreading her legs,'" according to the police report. The victim was also 54, by the way.
Then Nancy's story changed and she said she never pushed her. During the police interview, she changed her recollection of that night several times. She denied ever punching her.
Not surprisingly, deputies could smell booze on her breathe.
At one point Nancy is quoted as saying:
"Next time I see that bitch, I'm going to beat her ass again!"
She was arrested on a battery charge.