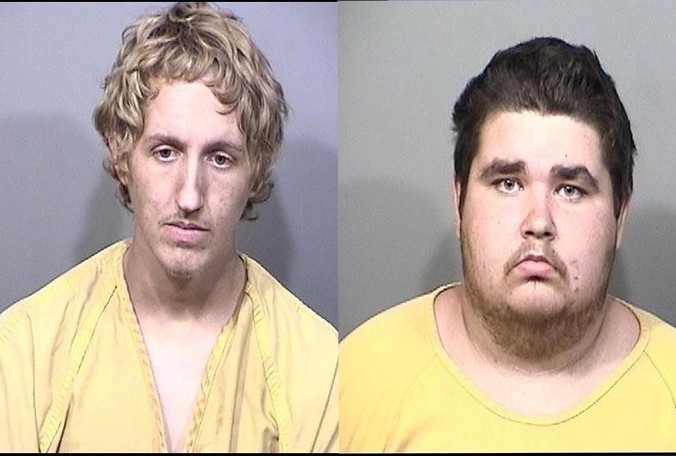 Brevard County (WTFF) – Two men, each 20 years old, were charged with tampering with fire hydrants in Titusville and Mims.
Bradley Taylor and Brian Shipley got arrested around 2 in the morning Friday for their alleged crimes.
On January 11, some of the operators at the Mourning Dove Water Production Plant in Titusville had a "WTF moment" as they noticed a huge increase in water demand… over five times the normal amount for the middle of the night.
Police and firefighters were able to locate the fire hydrants and close them up.
An investigation revealed that these two idiots, Bradley and Brian, opened seventeen fire hydrants in Titusville and four hydrants in Mims.
If constant water pressure is not kept in the system, it could allow contamination to creep back up in the the public water. Not only was this stupid, but it could have caused serious safety and health issues (not that anyone in Florida should be drinking tap water anyway, but still…).
Both men were charged with preventing use of equipment to extinguish a fire.
Source: mynews13.com
Editorial note: the plural form of "Florida Man" is "Florida Mans," and not "Florida men." Florida Man is a proper noun and both words must be capitalized. Florida Man is not to be confused with Floridians.