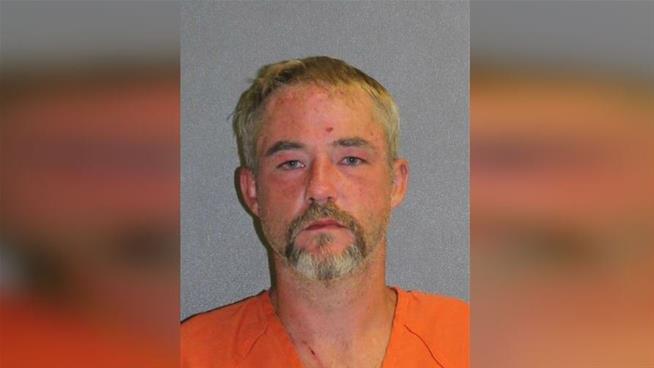 Daytona Beach (WTFF) — A man has died after getting punched in the face during an argument over beer in a Popeye's chicken parking lot.

James R. Allen was first arrested on Oct. 20 and charged with aggravated battery. His punch victim, John Roughton, later died, and James now faces second-degree murder charges. They both listed their addresses as a homeless shelter that's not far from the Popeye's restaurant, according to news-journalonline.com
Police say the incident started when 34-year-old James got into an argument with 55-year-old John over some beer.
The argument took place on Thursday in the parking lot of Popeye's at 101 North Ridgewood Avenue.
James punched John in the face and knocked him over. John fell back and his head bounced off the pavement, creating a large cut and knocking him unconscious. James simply walked away.
John was taken to the Halifax Health Medical Center, where it was revealed that he was suffering from a swollen, bleeding brain. He underwent surgery, but it didn't do much good.
He became a vegetable and the family asked that his life support be removed. He died on Tuesday.
James confirmed with the police that he did in fact punch him in the face over an argument about a beer. He admits that he saw him hit the ground and bleed out.
His bail is at $7,500, but the Volusia County Branch Jail is more comfortable than the streets, so please don't bail him out.