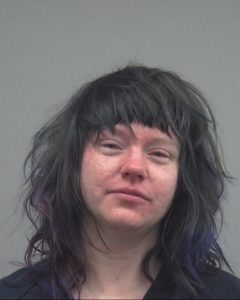 (WTFF) – A Gainesville woman was arrested Monday after using a 12-pack of Pabst Blue Ribbon Beer to attack a nightclub bouncer.

Casey Lynn Willey was line-dancing at ":08" on Sunday night. Eight Seconds is described as "Gainesville's #1 Country Music Nightclub," on their website, and is located at 201 W. University Avenue.
One reviewer on Google describes the place in two words: "Interesting crowd." Another says, "…Drunks wander through the dance floor making it impossible to dance properly without hurting yourself or others. You can forget trying to do a Two Step. Basically, it's just a meat market."
Considering this and the photos we've found, it's safe to say this place is NOT geared toward the college kids, and caters more to the Alachua originals.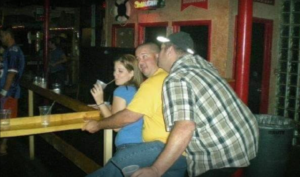 Three in the morning eventually rolled around, and with it, everyone had to leave because the establishment was closing for the night.
Casey was not having it. She refused to leave. The bouncer pleaded with her to get out, but she was not finished two-stepping.
Instead of listening, she grabbed a 12-pack of PBR and whacked the pesky bouncer with it.
Cops showed up and handcuffed her. She refused to give them her name, but rather used her privilege to scream profanities at them and behave violently without getting shot.
She even tried running away.
Eventually she gave them her name and info, but soon thereafter " stepped toward an officer in an aggressive way after being told not to," according to alligator.org.
The bouncer didn't want to press any charges for battery. wcjb.com reports that she still faces charges for disorderly conduct.
She spent a night in the Alachua County Jail, and was released Monday morning on her own recognizance.