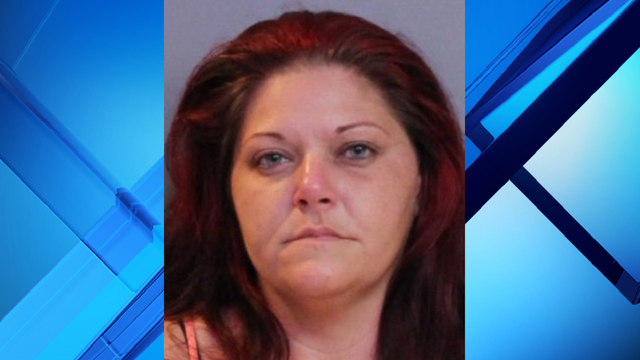 A mom in Winter Haven wanted to smoke some weed. Now, in civilized places, this is no major feat. You simply go to the store and get some, just like people buy alcohol or tea or tomatoes.

In Florida though, instead of having these transactions go to our state taxe income to fix our awful schools, our legislators continue to offer these bids to street-level punks sans tax. Most of the ganja comes from the Mexican Cartel, so they're also supporting human trafficking and other crimes that actually have victims. Not very smart, or nice, but lawmakers are neither one anyway. Greed and hatred tend to eradicate those qualities.
So, Stephanie Stinson, 33, asked her 15-year-old daughter if she knew where to get some. Yes, it really came down to this.
The kid said she knew someone, so she texted a boy to arrange a purchase that same Sunday morning.
The mom and daughter drove to Dexter Coin Laundries in Winter Haven to meet him.
The mom, Stephanie, gave the kid 20 bucks for a bag of marijuana, and expected some change back.
The kid didn't agree, and thought the product was fairly priced at $20. Clickorlando.com did not mention how many grams were sold, so we can't really judge who was right or wrong. 20 bucks is pretty reasonable though for a little bag of weed. After all, this is a business, and he should make a profit.
Since this is Florida Woman, she couldn't let this little disagreement go. If only she smoked a joint and chilled out before this all went down…
When Florida Boy tried to leave, Florida Mom moved her blue Dodge Avenger to block the kid's silver Chevrolet.
The boy instinctively ran to the passenger's side of the vehicle trying to escape.
Stephanie slammed the gas and smashed her Avenger right into the boy.
He was launched over the hood and caught air, landing smack down in the road.
The crazed Florida Woman drove off and didn't stop to help him.
Her daughter called 911 as they were leaving, police said. The boy was later airlifted to Arnold Palmer Hospital with facial fractures and other broken bones.
The woman's estranged husband ratted them out too, after she desperately called him around 7 am saying that she hit a person. Stephanie and her daughter went to the Winter Haven Police Department to give their statements around 8 am. The mom was charged with leaving the scene of a crash involving injury and contributing to the delinquency of a minor.
Also, sign this petition: http://www.regulateflorida.com/printpetition/