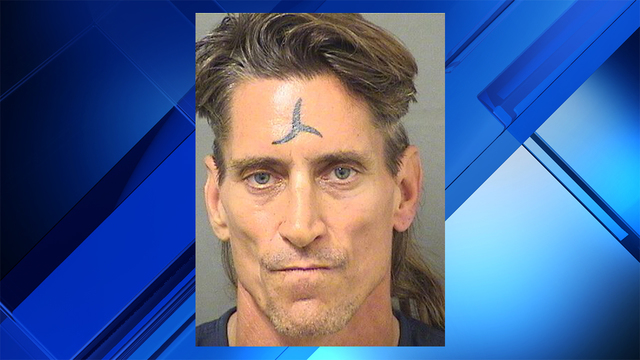 Lake Worth (WTFF) – A man in Florida has been accused of killing a homeless man by slashing him with a three-foot sword.
Nobody really knows why bad things happen. Many of us have our philosophical and spiritual ideals to explain the random nature of our universe, but they rarely conform to Florida's bizarre happenings.
Take for instance this 51-year-old Florida Man, George C. Livingston.
The police report described his second-degree murder charge as "murder dangerous depraved without premeditation," which in its jumbled arrangement basically means it was senseless violence with no good explanation as to why.
The victim, who was homeless, was found around 4 in the afternoon Saturday in a big puddle of blood near some railroad tracks in Lake Worth. The 3-foot sword was dropped nearby (Florida Man barely understands cause and effect, yet alone forensic evidence).
George, who has a tri-boomerang looking thing tattooed on his forehead, was arguing with the victim before the attack, deputies told news4jax.com.
He was easy to find, and was later arrested.
He's being held without bond at the Main Detention Center in West Palm Beach.