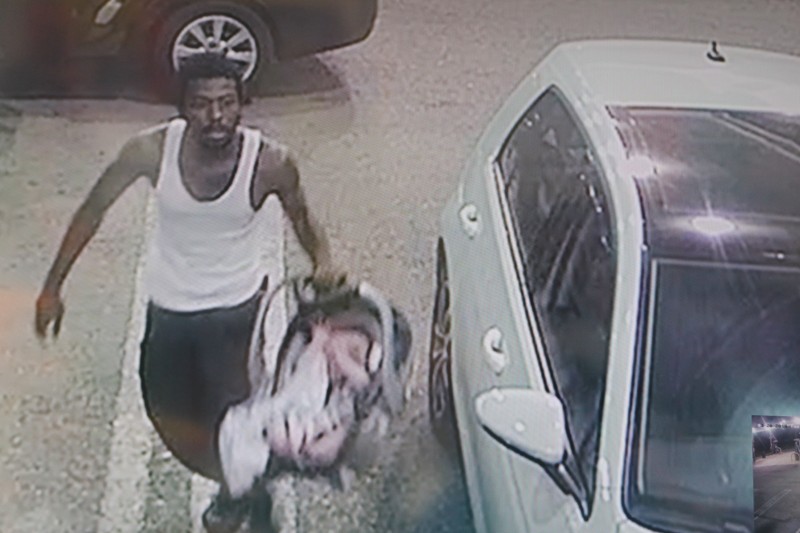 West Palm Beach – A Florida man who stole a running car later realized there was a baby inside, so he pulled into a gas station and gave the child to a clerk.
"Take the baby! Take the baby!" said the suspect, in a hurry to get back on the road with his newly stolen Kia Rio. The clerk at Royal Palm Beach Sunoco gas station called 911, and the mother was reunited with her lost child.
6 miles away, and several minutes earlier, he had found an idling Kia Rio at a Raceway gas station on the corner of Wallis and Haverhill roads, just west of Palm Beach International Airport.
WPTV reports that the rightful driver of the Kia Rio was seen on surveillance video coming out of the RaceWay looking confused and searching for his vehicle that he lazily "parked" at 3:15 a.m. to go inside the store. He's possibly the father, but we don't know yet. All we know is that his actions were incredibly ignorant and selfish. This would be a good time to remind the public that leaving your baby in an idling, unlocked car in the middle of the night at a gas station is a bad idea. An equally bad idea for mothers is to let Florida Man take care of your baby.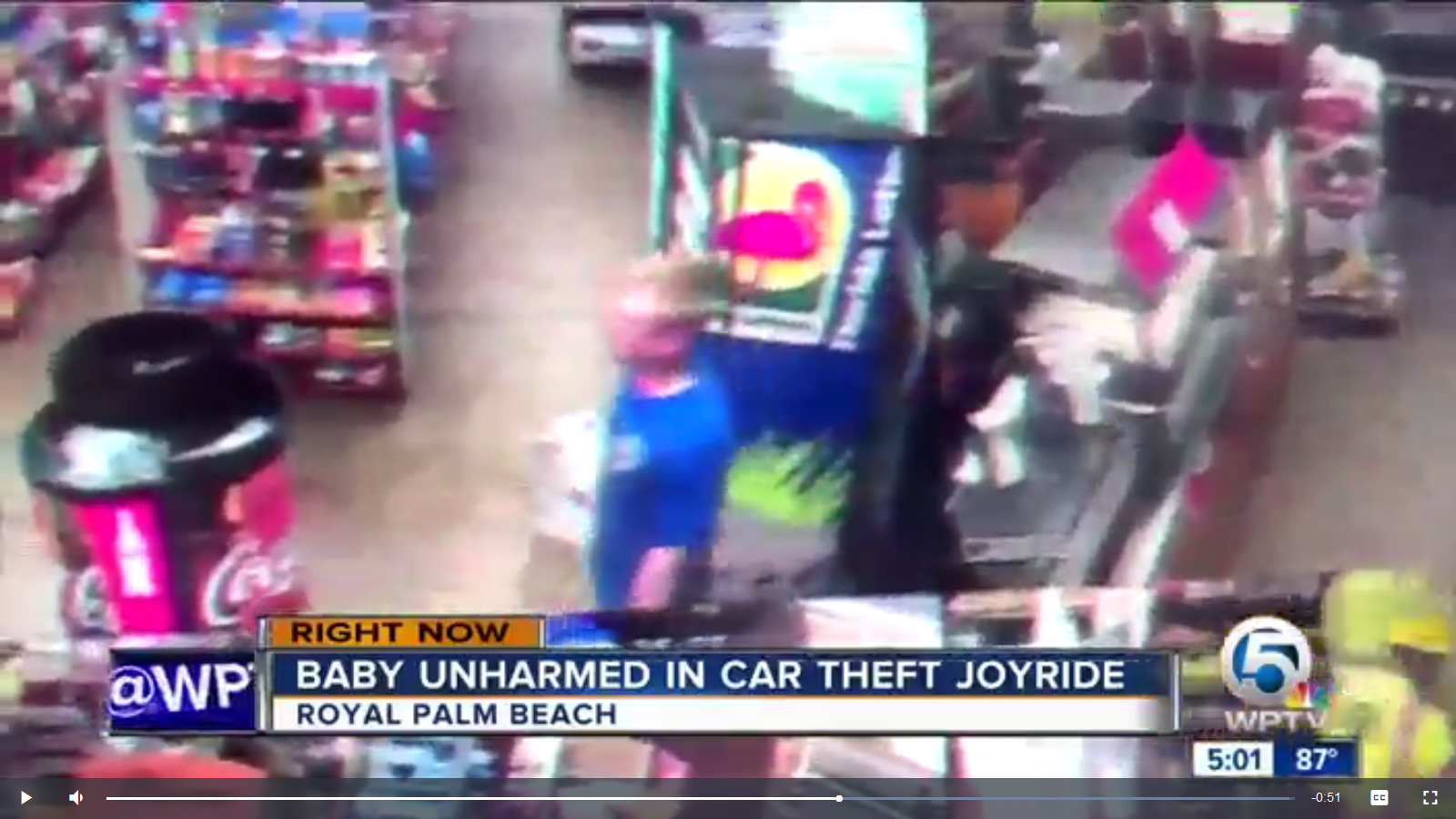 The car was found a few miles away, but the suspect is still at large.
Even though he's a car thief, he's proven to be a better father than the blue-shirt wearing idiot who first left the child in such a precarious situation.
Read more at the Palm Beach Post.