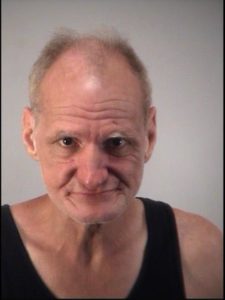 Leesburg (WTFF) – A Florida man was arrested for trespassing after shouting racial slurs at a clerk who asked him to pay for his coffee.
It was Wednesday afternoon around 6:30 at the Circle K on S 14th St. when a Leesburg Police officer responded to a 911 call made by the clerk. According to the arrest affidavit, the wild Florida Man "threatened to throw coffee" in her face.
The cop spoke to 49-year-old Daniel Logan. He's a homeless Florida Native, born in Miami and living in Leesburg now.
The Florida Man explained how he brought in his own coffee, and "used their cup, water, cream, and sugar."
After preparing his coffee, he sat down at the tables inside the store, said the clerk.
The clerk asked him to pay for the coffee.
He felt "harassed," so he threatened to throw hot coffee in her face, he explained to the cop.
She cited his response in the report:
"So what do you want me to do with it? Throw it in your face fat bitch?"
She told the cop that he then grabbed a random cup out of the trash and handed it to her, saying:
"Stick it up your ass you fucking nigger!"
Last week he was trespassed from the same location, but the report didn't say what for. We assume it was for the same kind of shitty Florida Man behavior described in this article.
Logan was arrested and taken to the Lake County Jail, where he remains at the time of writing this article.