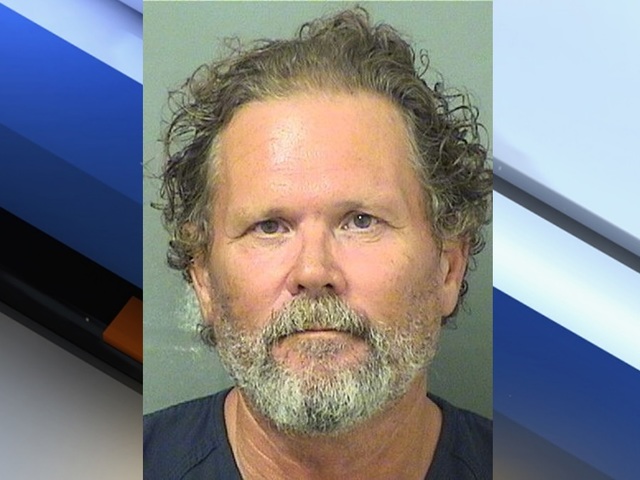 Palm Beach Gardens (WTFF) – Palm Beach County Deputies say a Titusville man was driving a 26-foot sailboat when he hit another vessel in the Intracoastal Waterway near Palm Beach Gardens and fled the scene.
James Sowell was out riding his blue sailboat with a red kayak on the side on Wednesday, November 28, 2017.
He's from Titusville, which is over 150 miles away from where he was spotted.

James was probably doing like most Florida Mans and drinking copious amounts of beer while navigating the winding sections of sea.
As he sailed along just north of the Park Bridge in the Palm Beach area, a deputy spotted the recognizable vessel. Earlier, he had smashed into a docked boat with it and fled the scene.
His sailboat fit the description of a hit-and-run boat crash in the water near the 11900 block of South Edgewater Dr.
The hit boat was docked at the North Palm Beach Marina.
The deputy said that while he was talking to the Titusville man, he "tried drinking from a container and going down into the cabin of the sailboat."
It was reported by wptv.com that James "was trying to get a weapon," according to the deputy.
James was punched, knocked over, and then handcuffed.
It was not reported that a "weapon" was ever found, but he's a hit-and-run offender so nobody cares. ThePalm Beach Post reports that the deputy smelled alcohol on his breath.
He was taken to the Palm Beach County Jail on misdemeanor charges.
On Thursday, the next day, he was released on his own recognizance.