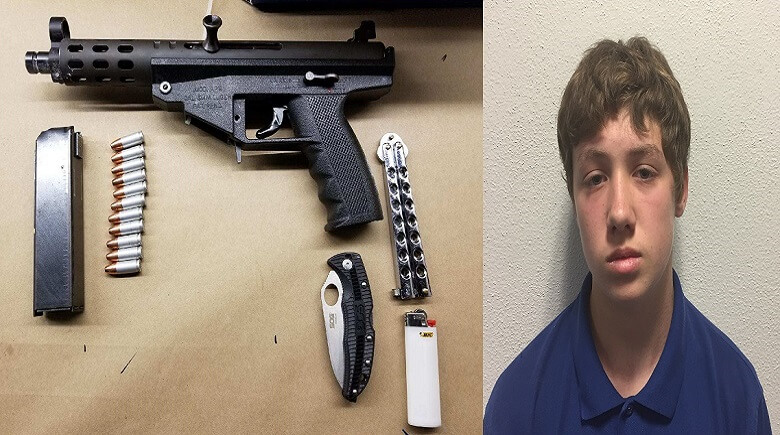 Winter Haven (WTFF) – A 14-year-old Florida boy was arrested for allegedly bringing weapons to school.
The Dundee, Florida boy brought a Kimel AP-9 pistol with 11 rounds of ammo, two knives, and a lighter to Winter Haven Christian School, according to police (tampabay.com). He didn't make any threats, and the weapons were found inside of his locker.
He was identified as Conner Belisle by The Daily Ridge.
Police investigators spoke to the boy. He told them he wanted to feel "powerful" and "cool."
The gun belongs to the Florida boy's dad, "Florida Man," who doesn't abide by this rule: Store guns so they are not accessible to unauthorized persons.
The Florida boy is facing charges of possession of a weapon on school grounds. He was booked into the Polk County Juvenile Detention Facility.