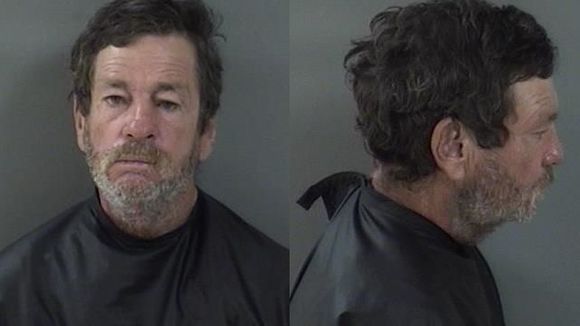 VERO BEACH – Floridians have some strange hobbies. These hobbies get even more strange when alcohol is involved.
Runners in Vero Beach got a taste of this adage on Sept. 20, around the Merrill P. Barber Bridge.
Michael Girardin is a 62-year-old homeless Florida Man who was pedaling around on his bike while downing copious amounts of vodka.
Somewhere in his sunbaked brain, a cognitive function wishing to escape boredom compelled him to step up his Florida Man game.
He decided to pedal faster and catch up with a mother/daughter duo who were running up the bridge.
While following them, he told them both that he wanted to "rape them and cut their heads off," according to an arrest affidavit.
They were not impressed with his new hobby, and called the police.
When the cops arrived, our Florida Man had already finished the bottle of vodka, which he was storing as a keepsake in his pocket.
He started swearing at investigators, yelling that he "hadn't done anything."
He was arrested on a disorderly intoxication charge.
Source: tcpalm.com