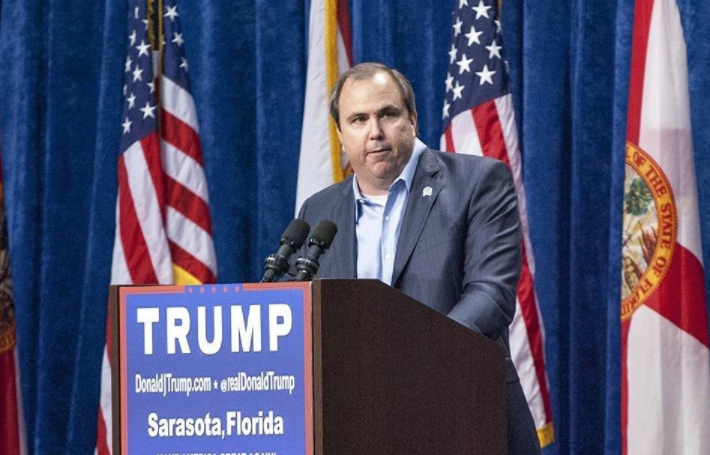 A Florida lawmaker recently filed a bill that would make going after someone's political affiliation an actual hate crime.
Joe Gruters, a Republican from Sarasota, filed HB 209 yesterday and told the Miami New Times, that the bill would protect "both sides."
If successful, the bill would add "political affiliation" to two of Florida's hate crime statutes. The first would add politically motivated crimes to a state-wide hate crime database, and the second would increase the crimes' legal penalties. A second degree misdemeanor would become a first degree misdemeanor, a second degree felony would become a first degree felony, and so on.
Currently, Florida hate crimes include "prejudice based on the race, color, ancestry, ethnicity, religion, sexual orientation, national origin, homeless status, mental or physical disability, or advanced age of the victim."
Referring to recent spats of violence at political rallies and protests, Gruters, whose 73rd district has a 30 percent higher population of white people than that of Florida generally, said "when someone's identity is attacked, it can create emotional and psychological problems, and society then can suffer and those people can become disempowered."
Source: orlandoweekly.com