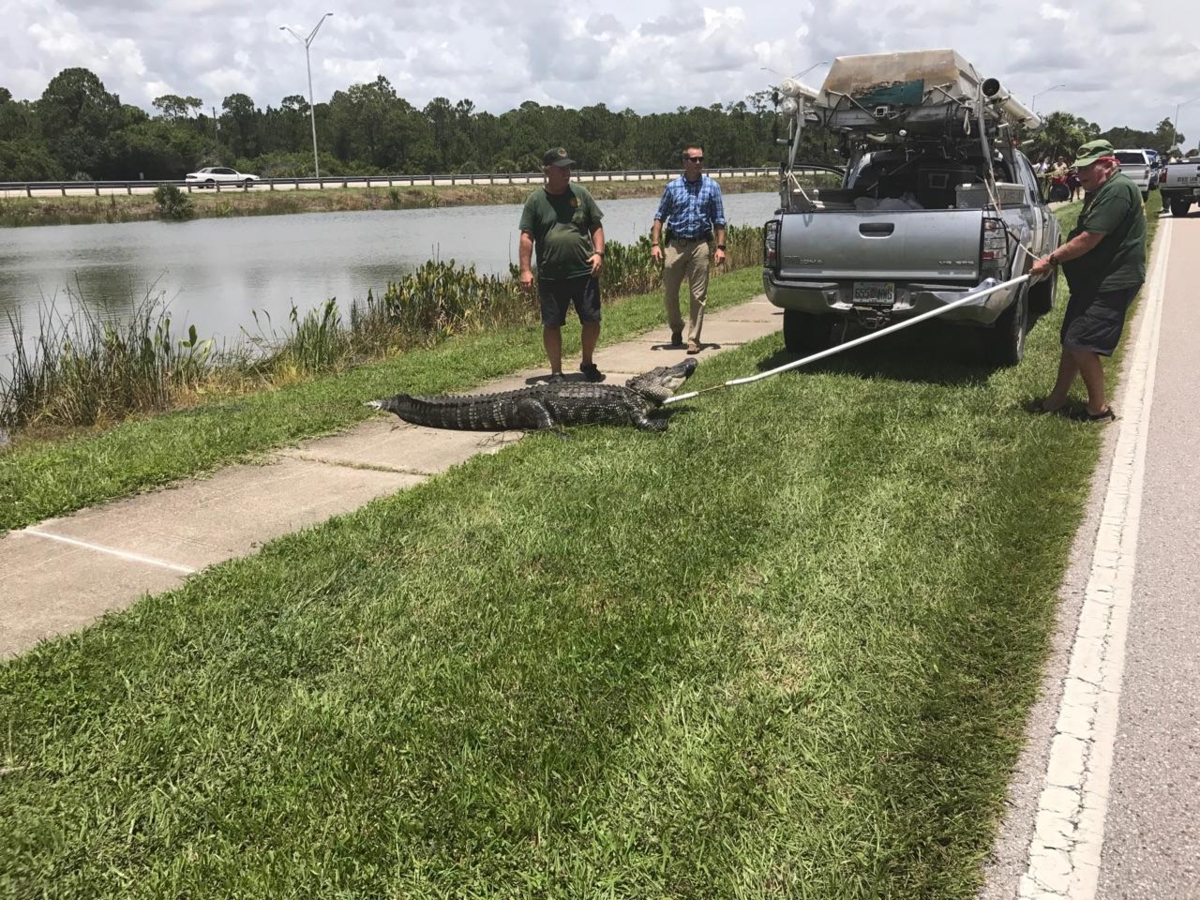 PORT CHARLOTTE, Fla. – A man is lucky to be alive after being attacked by a huge alligator.
A picture shows a 9-foot alligator being removed from a retention pond at Kings Highway and Suncoast Boulevard in Port Charlotte after the gator attacked a man who was in the pond around 10 o'clock Monday morning.
"It was reported that he had an injury to a lower extremity as well as possibly on his back side," said Michael Davis, an EMS Deputy Chief with Charlotte County.
Following the attack, the man who is in his late 60's went over to a nearby surgery center. That surgery center wasn't authorized to treat him so an employee from the center put in a 911 call. Here's part of that 911 call:
Caller: A man just came to our door, he says that he was bit by a gator.
911 Operator: Okay, do we know where the gator is at?
Caller: That I don't know, he's outside, we have nurses here and doctors, so they're out, they just went out front, front with him.
911 Operator: So it's a male, do we know where he was bit at.
Caller: It looks like his, his pants are torn.
The man was airlifted to Lee Memorial Hospital in Fort Myers with injuries to his leg, foot and groin. His condition has improved from serious to stable. Many folks who live near the pond are shocked this happened in their neighborhood.
"Very surprised to say the least, because I wouldn't think anybody would want to go in there," said Ellen Rheinish, a woman who lives near the pond.
For Lisa Posten, she says that she always looked forward to the seeing the alligator she named Charlie. She tells us she's saddened about these circumstances.
"I'm a little upset because the gator is probably going to be euthanized," said Posten. "People that live in Florida, they know not to go in these waters, this is where these gators live."
Fire and EMS from Charlotte County tell us that after the gator was removed, it was euthanized. They say they are hearing reports that the man was homeless and that he had been taking a bath in the pond.
Sources: usnews.com, mysuncoast.com
[UPDATE]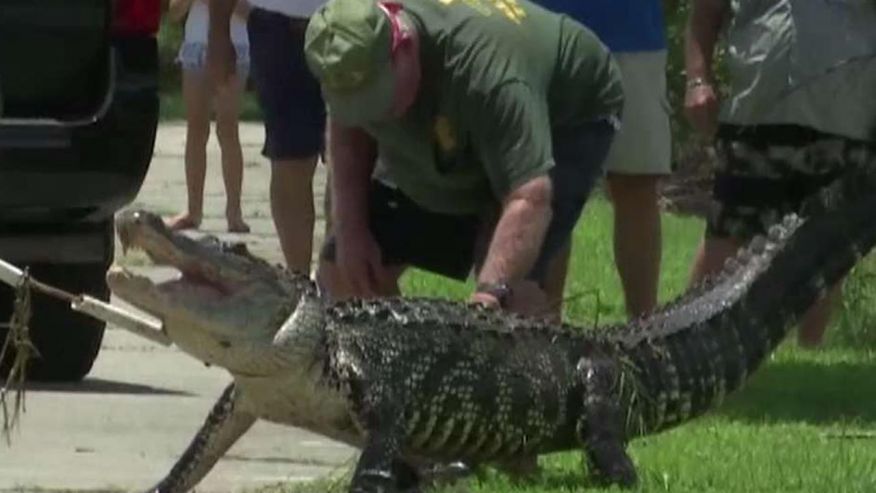 The man's name is Frederic Iman, and he sustained multiple bites to his left foot, leg and groin area.
A witness who called 911 to report the attack said the gator had bitten Iman's toes off.
Another news source reports that he lost his left index finger, two toes and a testicle.
"I was kind of in agony," he said. "You're having a nice day one minute and the next minute you're a bloody mess."
An employee at the nearby surgery center he was taken to noted, "It looks like his, his pants are torn… it ate his toes off."
Iman, 68, remains optimistic:
"It's just what's happened and I gotta deal with it. I gotta get back onto the street, missing a finger and two toes. You know, that's not real pleasant."
Charlie the gator was sentenced to death and was euthanized.
Source: nola.com
…I believe that makes 18 gator attacks so far this year, a new record. Keep up the great work, Florida Man.