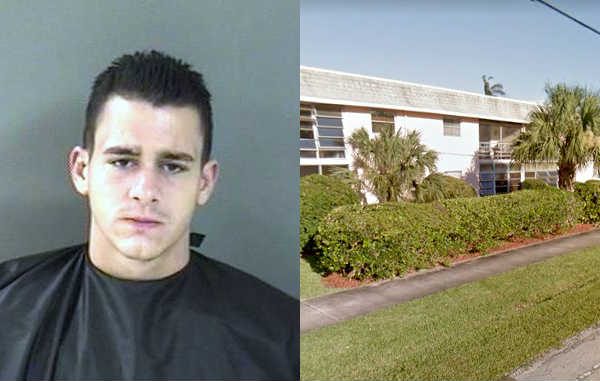 VERO BEACH – Imagine you're a woman walking her 7-year-old child down the sidewalk, when suddenly a man jumps out of the bushes and starts screaming obscenities at you.
This scenario became a reality near a Jungle Club in Vero Beach.
Indian River County Sheriff's Office responded to a call about a drunk man yelling obscene things at people. They showed up and found a man laying in a flower bed behind some bushes.
Joseph Samuel Jones, age 22, was arrested as a result. He was also arrested last month for yelling obscenities at vehicles.
An empty 99 Bananas Schnapps liquor bottle was found next to Joseph. The officer tapped his leg, and Joseph opened his eyes, mumbled, and closed his eyes again, the deputy reports.
Joseph finally stood up, drunk and unsteady.
The cops had to physically place him in the patrol car, and once inside, he started slamming his head into the cage and rear door.
Joseph was taken to Indian River County Jail and charged with disorderly intoxication.