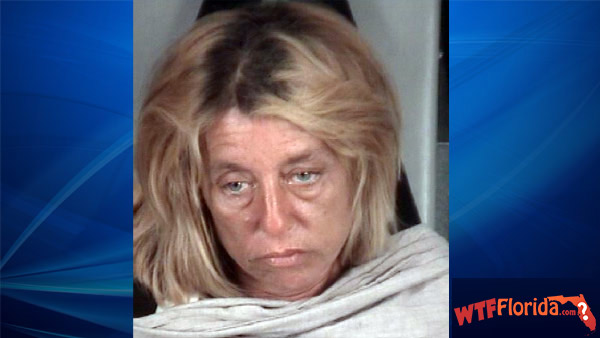 PASCO COUNTY, Fla. (WFLA) — A Pasco County woman was charged with attempted murder after deputies say she set her estranged husband's bed on fire while he was sleeping in it.
James Brennan, age 58, told investigators that he is estranged from his wife Eva Brennan, age 48, who no longer lives with him at his home in New Port Richey.
James said that on Wednesday, a female was visiting his house when Eva stopped by. During her visit, Eva told him she was angry that another woman was at the house. Eva left the house in the early evening and then James went to sleep in his bed.
James told deputies he awakened at 5 a.m. on Thursday and discovered his bed was on fire. James yelled for his son, James Jr., age 19, to bring pots of water to put out the fire.
James Jr. also used a curtain to hit the fire and smother it.
The men dragged the bed out of the mobile home and used buckets of water to put out the fire.
James Jr. told deputies that Eva had returned to the home later Thursday morning and admitted to starting the fire. She then broke several items in the house before leaving the residence.
Detectives interviewed James Brennan's girlfriend, Christie Carr, who said she was sleeping in the living room on Wednesday night and woke up to hear James yelling from his bedroom on Thursday morning. She saw that his mattress was on fire and helped get buckets of water to try to put the fire out.
Christie also told detectives that around 8 a.m. on Thursday, she was in the driveway of the home when Eva walked up and Christie asked her if she heard what happened. Eva allegedly said that she had "set that mother f***er on fire."
Investigators determined the fire was an arson. The fire was started by an open flame that ignited a box spring mattress. They say that mobile home fires have a high mortality rate due to their design and construction.
Eva Brennan was arrested on three counts of attempted murder and one count of arson.