Learn more about the contestants:
Angry Gator (dead): Angry Gator arrested on the porch of a Boynton Beach home, Local alligator hunters kill 11-foot, 375-pound gator in Blackwater Bay
Flakka Man: Florida man high on flakka attacked officer, said he was God, had sex with tree, police say
Shark Boi (dead): Boaters drag a tormented shark around while laughing
Mister Bear: Black Bear Eats From Bird Feeder in Oviedo
Latest Update:
Angry Gator, after escaping from prison, moved up north to the deep south. He was killed by gator hunters on the first day of hunting season. R.I.P.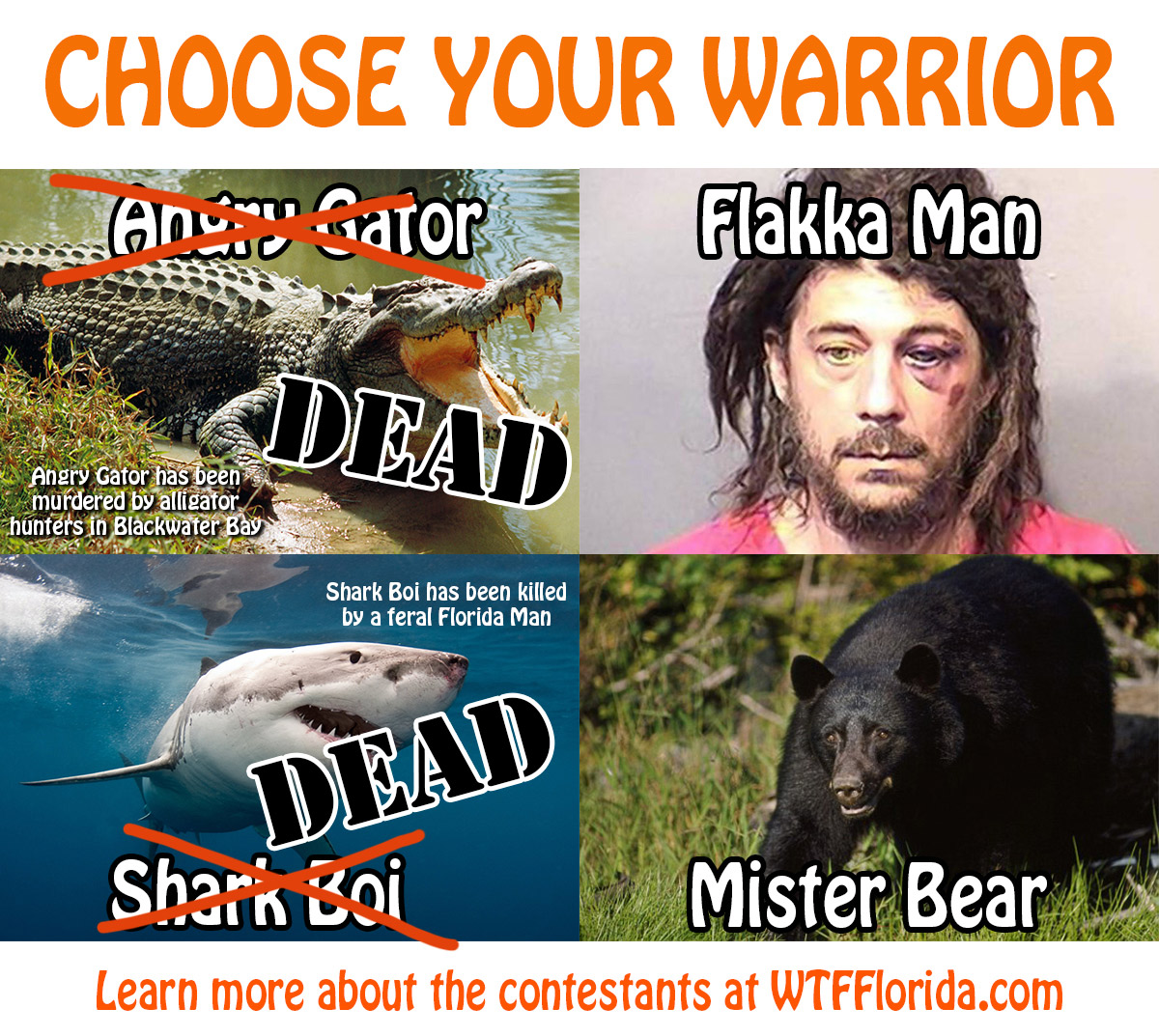 Loading ...
Previously:
Angry Gator was arrested, but later released and not sentenced to death like his cousin Charlie. Angry Gator is still in the game, and a valid contestant.
Angry Gator was arrested…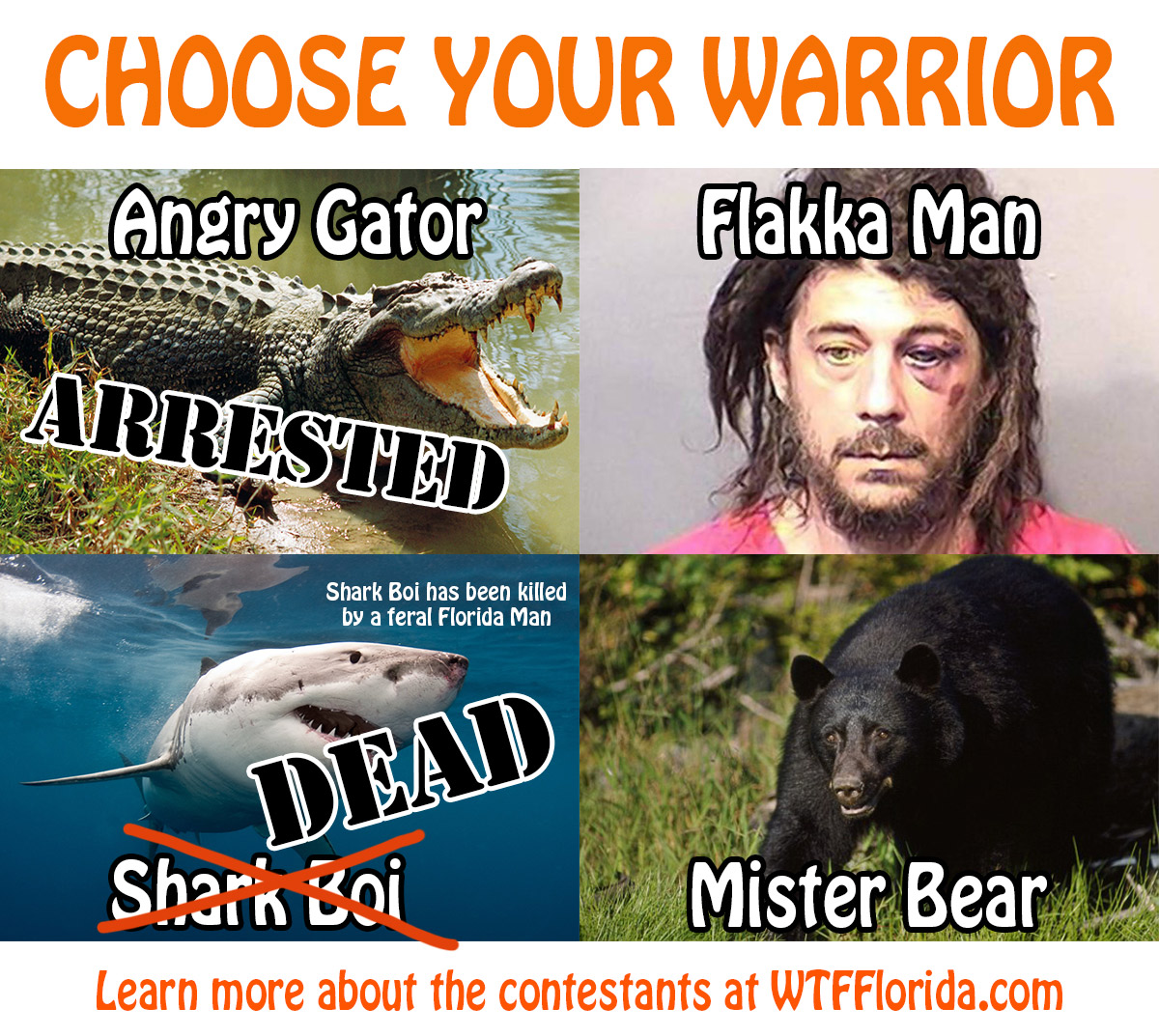 Bad news for everyone on Shark Boi's team, a feral Florida Man has just killed your team leader. Three contestants remain in our Florida death match. Who will be the one and only victor? Choose your warrior wisely…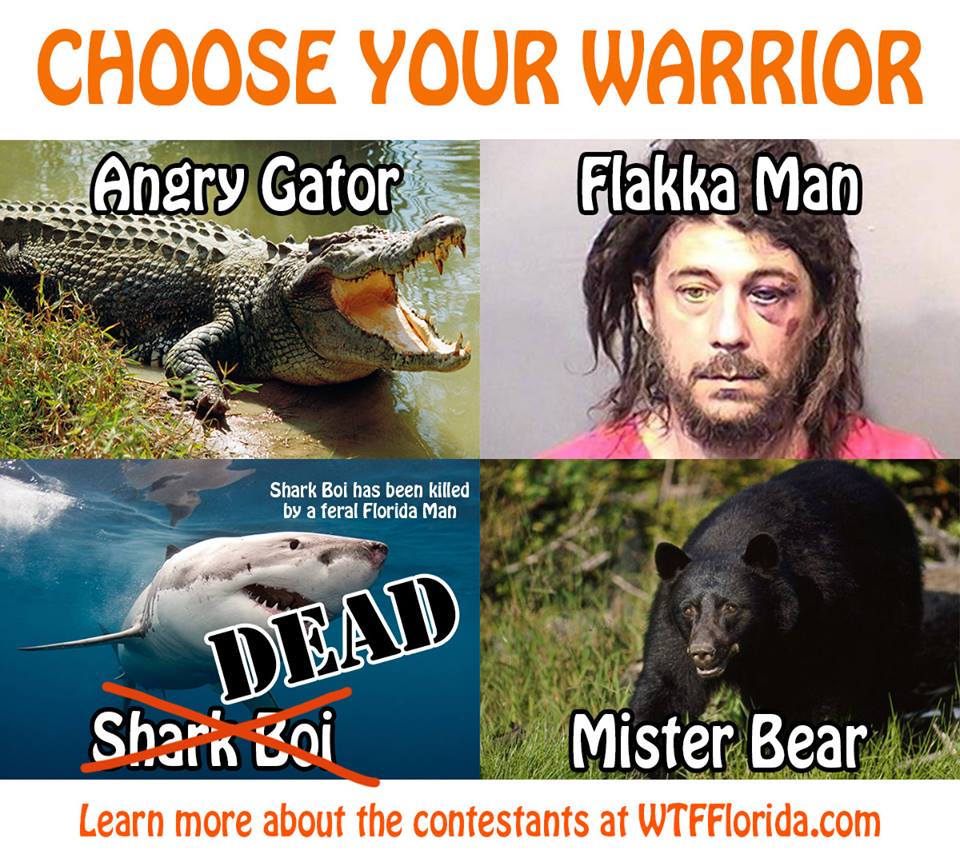 Here are the original 4 contestants. May the death match begin.