PASCO COUNTY, FL (WFLA) — Eva Brennan is accused of trying to kill her estranged husband by torching his bed as he slept.
But, her intended victim is defending her and doesn't believe investigator's version of what happened.
It happened yesterday morning in a neighborhood off of Highway 19 in New Port Richey.
Pasco deputies say Eva Brennan was ticked off that her husband had a woman over. So, they say she decided to get even.
Charred bedding, including a mattress and box spring, lie in the back yard of the mobile home on Van Doren Avenue.
Deputies say Eva Brennan snuck into the home and set the bed, where James Brennan was sleeping, on fire.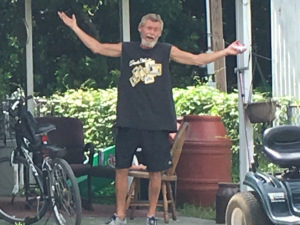 "I love her so much. You're with a woman for 12 years, you just don't throw 'em away. Just I love her."
…said James.
Despite what investigators said are admissions of guilt, witnessed by several people, Eva's husband doesn't believe she tried to kill him.
"I might have dropped a cigarette, because I'm an alcoholic and crawling into bed, 'cause I went to bed between 3:30-4:30. The fire started at 5. I might have dropped it right at the end of the bed. I'm being honest. I don't believe my wife would do this to me," he said.
James chalks up his wife's statements to bipolar disorder and her use of drugs.
"No one got hurt. Everybody's fine. I just happen to wake up and I was in a cloud of smoke with the flames and I put it out and escaped with my son. We put it out together and got the box with the mattress out of the house," said James.
With the fire burning near his feet, he tried a curtain first. Then with the help of his son and son's girlfriend, used buckets of water to put it out before dragging the burning heap to the backyard.
Cops say Eva admitted she set the fire.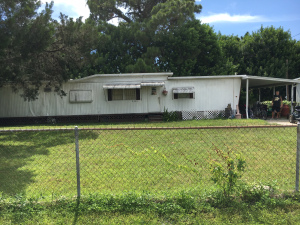 "I don't believe she did it. I just really don't believe it," said James.
The investigating sergeant on this case said the fire marshal determined an "open flame," like a lighter, started this fire.
He is sure it didn't start by a cigarette.
Source: nbc4i.com

Loading ...