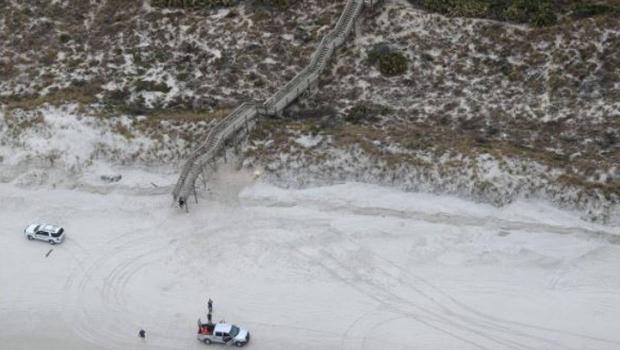 St. Johns County (WTFF) – Some old guy was rescued from Crescent Beach after getting buried in the sand and having a heart attack.
Apparently he was lounging in some type of "sand tunnel" that was dug out at the beach, just south of Spyglass condos. A gust of wind buried him in it. We  know that he's "middle-aged" according to jacksonville.com, but his name is not being released.
Nobody said how the tunnel was dug either, according to clickorlando.com. Fire Rescue officials said he was buried 3 feet under.
He was "from out of town" per staugustine.com, as if it weren't already painfully obvious (locals are not this stupid, or rather, they aren't this kind of stupid).