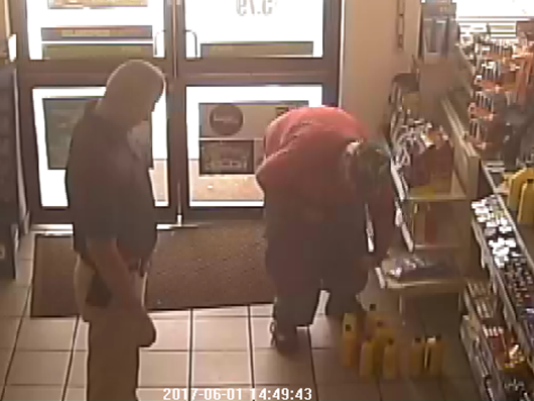 POLK COUNTY, Fla. — A Florida man took an interesting approach to shoplifting when he took a trip to a local 7-11, according to authorities.
Surveillance footage shows 38-year-old William Jason Hall walking into a 7-11 recently and exiting with a little extra baggage in his pants.
According to the Polk County Sheriff's Office, Hall parked next to a detective before entering the 7-11, and the detective grew suspicious when Hall left the store a little heavier than he entered it.
The detective confronted Hall and asked him to walk back inside. The surveillance video then shows Hall emptying out the contents of his pants, which had 15 bottles of Pennzoil motor oil along with 30 DVD movies.
Hall was released on bond.
Source: usatoday.com